How To Choose a Cabinet Store
Cabinets can effectively be a focal point of a room. The style can make or break the overall design. As a result, the cabinets you choose can make a massive difference to the overall look and feel of a room. Choosing the correct cabinet store is, therefore, an important decision in ensuring you receive the service and obtain the products you ideally want.
This is a guide to choosing the correct cabinet store for you.
Consider What You Are Looking For
Before beginning to look for a cabinet store, take some time to think about what you are looking for, not only in terms of the product but also in terms of the team you ideally want to work with.
Here are some things you may wish to consider:
Which rooms are you remodeling?
Realize which rooms in your home you remodeling. While you may be renovating your kitchen, for example, now, you may move on to remodel your bathroom later in the year, and so you may consider building relationships with the store and the store staff which will last and carry you through the full project.
It is always worth searching Google for terms such as a kitchen remodel near me as google can show hidden gems.
What type of cabinet are you looking for?
Your home is important, and when you are looking for features such as cabinets it is important to be sure of what you are looking for.
Take some time to look at, and consider different options. Once you are sure of the style, material, colour and so on you are looking for, you can look for a store that provides these options.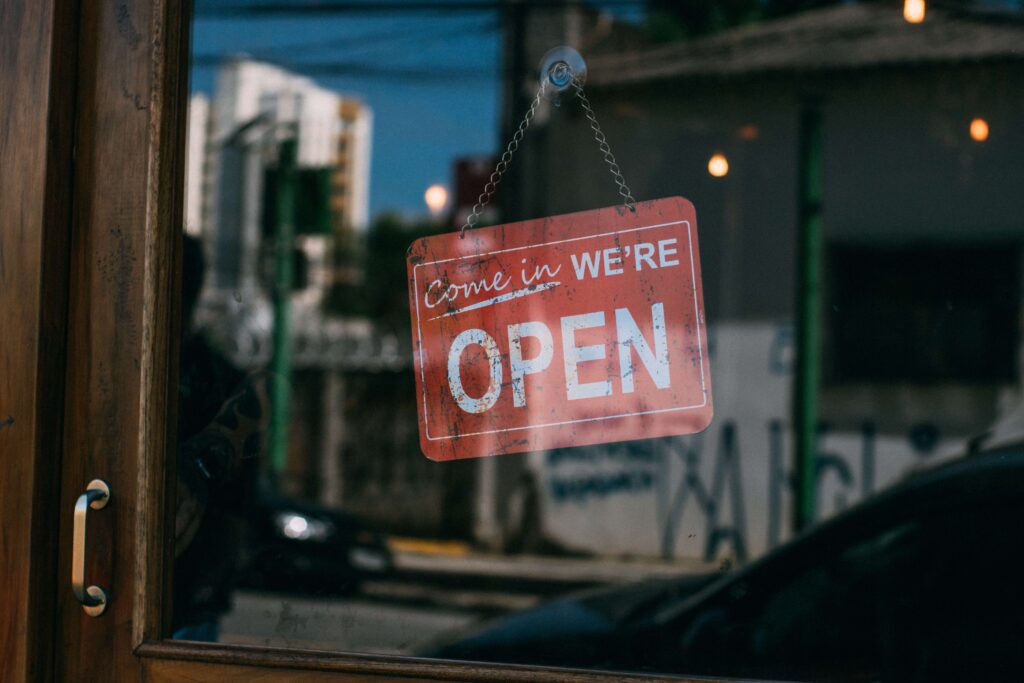 Finding a cabinet store near you
Google is generally a good place to start. Search for terms such as cabinet store near me Fairfax, Virginia or bathroom vanities near me Fairfax. This will show stores based in your local area. Google Reviews can give a lot of information, so take others experiences into account.
Also speak to friends, family, and neighbours and see if they can recommend anyone they have used for cabinets. If they have had positive experiences with any local companies you may wish to approach them too.
How much input do you want to have into the design?
Are you looking for cabinets you can walk in and choose, which require little or no customisation or alteration? Do you wish to have some input, for example you want to purchase cabinets which are ready to install but to make some small changes? Or do you want to have complete creative input and work with a company who will discuss your vision with you and work with you to create the cabinets you envision to bring the picture you have in your mind to life?
This is an important consideration as choosing a store that does no offer alterations when you are hoping to have them make the cabinets you have created in your mind will cause a massive amount of frustration and disappointment, just as much as if you work with a store who are expecting you to tell them what you are looking for when you just want to walk into the store and purchase cabinets which are ready to install.
Be sure that the store you choose will offer the relationship you are seeking.
Be sure that the store you select provides the range of colour, style and material options you are looking for.
What sort of relationship do you want to have with the store?
This directly relates to how much input you want to have into the cabinet design.
Another point to consider is what sort of relationship do you want to have with the store. If you wish to simply select and purchase cabinets that are ready, your relationship with the staff will be less important than if you want to be involved in the design process.
If you wish to have input, and particularly if you are remodeling more than just one room, you will want to select a store with staff who can share your passion and your vision for your home.
Be clear with the staff which approaches you wish to take, and how much design input you wish to have.
How much advice do you want to receive from the company?
Consider how much advice you wish to receive from the cabinet company. This should be a consideration when selecting a company.
If you choose a large chain company, the staff working for the company often do not come from a background in the industry and so are less able to provide advice.
Small boutique cabinet companies often have staff working for them who are very well trained and educated and can truly work with you and advise you every step of the way and ensure you receive the cabinets and look that you envisage.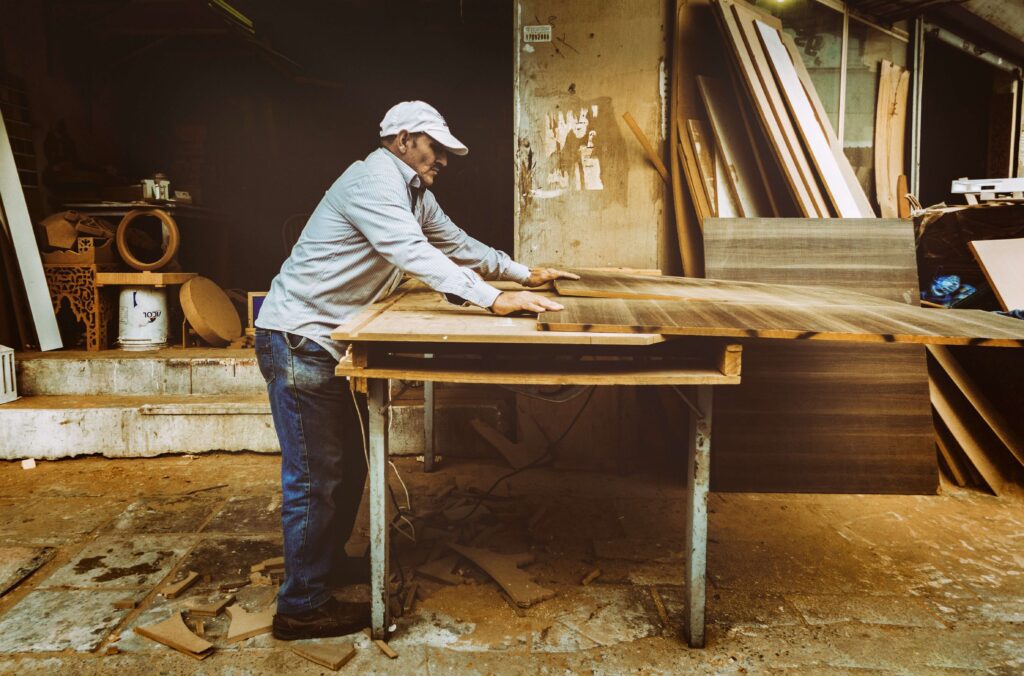 What is your budget for the cabinets?
Price will always be a factor in any purchase or renovation. Work out a realistic budget for the project and ensure that your company of choice can fit in with this.
Although prices found online or generic prices given are a good guide, it is best to speak to your company of choice in person to discuss costs. Companies will generally work with you to an extent if you explain the job in question, and particularly if you are renovating more than one room, and so they will obtain further work.
Before you begin working with a company, always ensure that they are aware of your budget and will work within it.
Be sure that your budget is realistic and what you can actually afford to spend on this.
Decide if you want to work with a large chain or a smaller, local company.
While some people prefer to have large chain companies undertake work for them, others prefer to employ smaller, local companies.
The cabinets you can choose from if you are planning to buy from what the company has available. Large companies are likely to have a set amount of cabinets, and you will have to choose from what is available, while smaller stores will be able to obtain stock from a larger selection and provide a more bespoke service.
If your room is an unusual size, working with a smaller company may be a better option for you for this reason.
Your budget will likely be a large deciding factor in making this decision. Large companies often offer payment plans while smaller companies ask for 100% payment in advance. However, they will often work with their customers and allow payments to be made.
What standard of quality and workmanship are you looking for?
As with most things, you get what you pay for.
The quality and workmanship that you are looking for will likely be a factor in choosing the cabinet company you work with.
Choosing a large chain company often results in a lower standard of workmanship. The staff that work in these stores are often not as experienced or well-educated in the subject or trained. Staff at smaller stores are usually better trained and experienced, and the designers who work for them are usually very experienced, meaning a higher quality all round.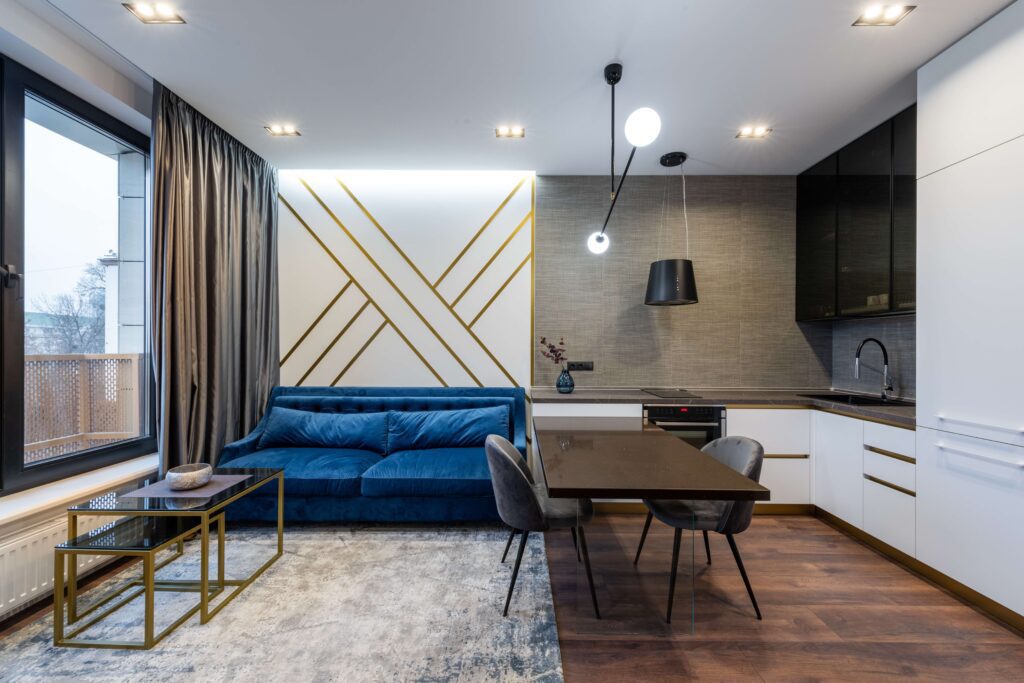 The Advantage of Using a Boutique Company
Which cabinet company you use is ultimately a personal decision, and individuals select companies for different reasons.
When you use a small company, you often deal directly with the owner and directors, people who are directly involved on the business side. It makes a difference to them whether their customers are happy and whether they use the company again. This means that the level of service you receive from a smaller company is likely to be of a higher standard and class than if you employ a large chain cabinet company.
Contact Us for More Information