The Cost of Remodeling a Kitchen in 2022
Regardless of your financial condition or living space, the kitchen is virtually always the most significant room in the house. It not only serves as a functional room for cooking and baking, but it also often serves as a statement about your own lifestyle. The kitchen may be the best option for a remodel. This is because it is such a high-traffic room. Because the cost of a kitchen remodel varies depending on the scope of work, putting out an initial estimate is a good place to start.
Most people spend more time in their kitchens than in virtually any other room of the house. Therefore, it's understandable that you'd want the best for yours. When calculating the cost of a kitchen remodel, there are numerous factors to consider. But don't consider this a disadvantage. Instead, it gives you the freedom to decide where you'll spend the majority of your money.
When it comes to this cooking room, beautiful finishes and a clever, user-friendly design are equally crucial. Is it time to renovate the kitchen in your home? If that's the case, you're definitely curious about the expense of kitchen renovations. There is a lot of diversity when it comes to the cost of a kitchen makeover. This is the case as with any other home improvement job.
How Much Does it Cost to Remodel a Kitchen?
The average cost of a kitchen makeover is $22,000. This, however, is only an average and does not represent the entire picture. Your entire kitchen remodel cost could range from $5,000 to $50,000, depending on your budget and project scope. A number of factors influence how cheap or expensive your project will be. The most important factors are your location, the size of your kitchen, the scope of the project, and the cost of supplies.
The Kitchen Remodel Materials and Costs:
Kitchen Cabinets
New cabinetry is one of the most expensive kitchen upgrades, aside from shifting walls and repairing plumbing. You may anticipate paying between $3,200 to $8,500 depending on the size of your kitchen and hence how many cabinets you have.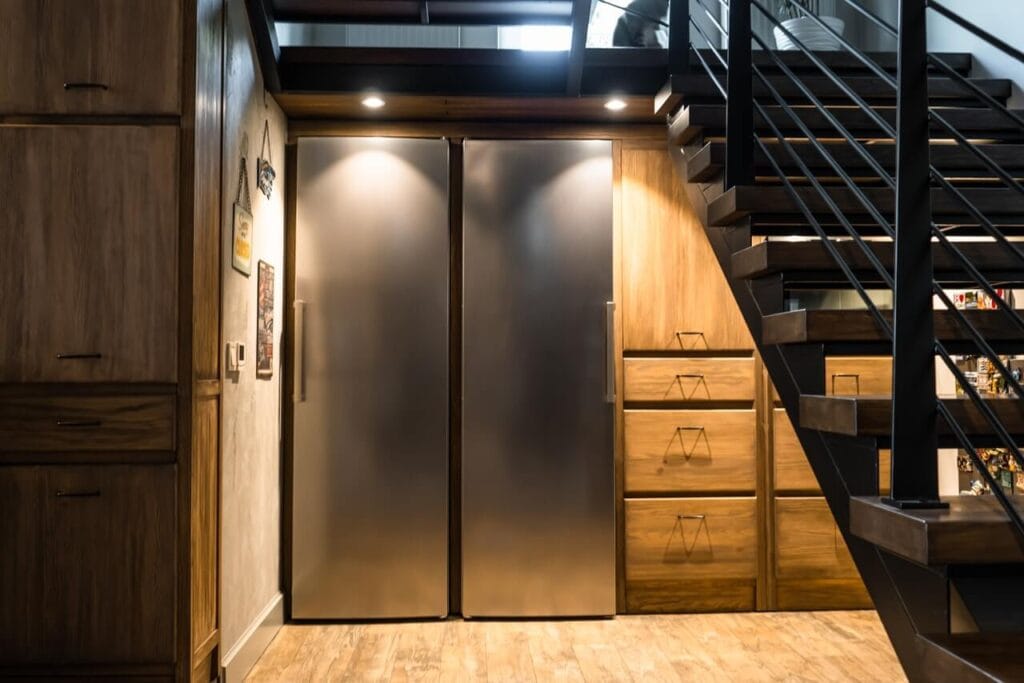 Is there a less expensive option? Rather than removing the entire structure from the wall, consider refinishing or painting your existing cabinets, or simply replacing the doors. The kitchen cabinet cost has an average cost of $6,600. The highest cost you can incur is $18,000. On the other hand, the lowest cost you can spend on kitchen cabinets is $1,600.
Countertops
One of the most common kitchen modifications is an updated countertop, which can set the tone for the entire kitchen.
Quartz countertops in clear white colors, industrial-inspired concrete countertops, and wooden counters that offer a natural feel to your kitchen are among the current trends. The cost of redoing a kitchen countertop is largely determined by the type of material you select. But here are a few popular choices;
Concrete From $40 to $80
The tile is made of ceramic Between $5 and $10
Block of butcher Between $40 and $60
Corian Between $40 and $60
Soapstone From $40 to $85
Granite Between $50 and $100
Quartz Between $50 and $100
Limestone From $65 to $150
Marble Between $40 and $100
Tiles
Ceramic tiles are the most popular alternative, costing around $10 per square foot installed, while stainless steel can cost around $25 per square foot installed. If the same materials are used elsewhere in the kitchen, a backsplash can be less expensive.
Backsplash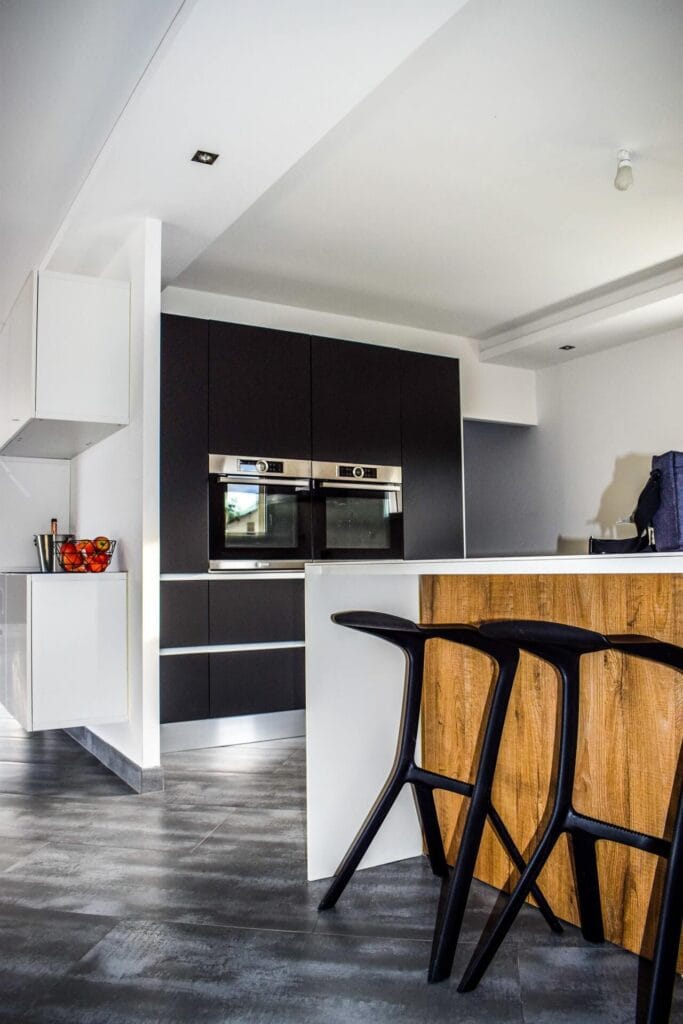 A beautiful tile backsplash can be seen in almost every modern kitchen these days. In the last three to five years, white subway tile has become extremely popular, but other colors and designs are beginning to emerge as well. The typical cost of installing a backsplash in a kitchen is between $900 and $2,500.
However, prices vary greatly depending on the sort of lighting you select. The national average for having a contractor install sleek, modern recessed lighting is $150 per fixture, whereas a simple DIY swap of that antiquated sink light to a farmhouse-style pendant may only cost you about $50.
Costs of Plumbing
Due to narrow or deteriorating pipes in older homes, the entire plumbing system may need to be replaced. Plumbing services include a sink and faucet installation charges, as well as new piping, and typically account for less than 5% of your total costs. Unless you and your plumber agree on a project fee, each of these services will be paid separately.
Installation
The cost of installing a faucet ranges from $150 to $350. Installing a sink costs $225 to $600 if you don't need to adjust the plumbing system.
You'll have to relocate the pipes if you decide to make a substantial adjustment and reorganize your appliances. This usually entails purchasing new pipes and connecting them to the mainline (adding new pipes costs roughly $1,100). This means extra money spent on labor and, in some situations, the hire of a plumber. You may also need to obtain a permit from the city. If your contractor obtains the permits for you, they could cost up to $800.
Costs of a Kitchen Makeover
While it may appear that hiring a kitchen designer is a superfluous investment, they are frequently the most connected to other contractors. They can provide you with discounts of up to 20% if you bundle your services with them. Designers frequently provide free consultations in order to provide you with a more accurate idea of the final cost.
Design costs can cost anything from three to ten percent of your total budget. Professional kitchen designers charge between $100 and $200 per hour on average to help you realize your ideas. Although some homeowners spend $5,000 or more to engage with trained professionals, a flat charge can also be requested.
What is the Best Way to Budget for a Kitchen Remodel?
Create a wish list of items you'd like to pursue to get a better idea of what your kitchen makeover budget should be. Then figure out how much labor and materials would cost for each smaller project. This exercise will give you a precise estimate of how much money you'll need to make your ideal kitchen a reality.
If you're on a tight budget, try compromising by eliminating one or more tasks or using less expensive materials. To save money on labor, some home renovators take on jobs themselves.
Kitchen Remodel Cost Estimation
The steps to planning your makeover will be broken out in the pricing guide, along with a breakdown of projected expenses for the following:
Small Kitchen Remodel cost.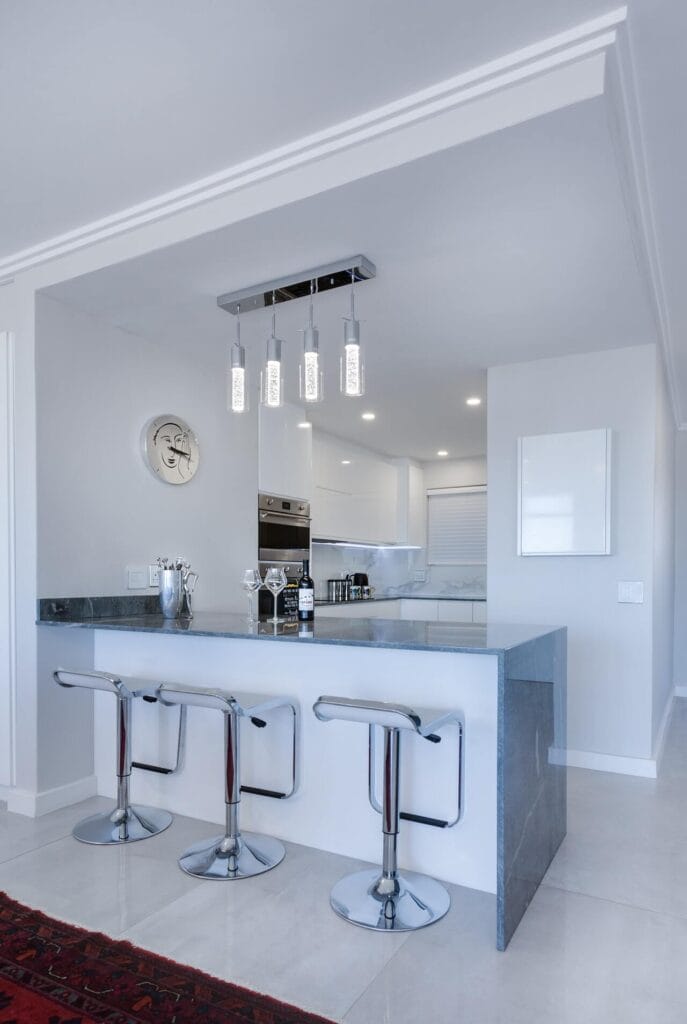 Whether your kitchen requires a minor refresh or a complete overhaul, the cost of remodeling a small kitchen is far lower than that of a large one. A small kitchen remodel typically costs between $9,500 to $14,250, based on an industry estimate of $150 per square foot for both materials and labor. That's assuming a kitchen with a square footage of 60 to 120 square feet (11.15 m²). High-end remodeling jobs can cost anywhere from $25,000 to $35,000, while minor jobs might cost anywhere from $3,000 to $5,000.
10×10 Kitchen Remodel cost.
Regardless of whether you actually want a kitchen this size, the 10×10 kitchen floorplan has become a standard for discussing and comparing kitchen planning and remodeling tactics. Nonetheless, it will be useful when you begin your kitchen renovation.
Despite the modest appearance, a kitchen of 100 square feet (9.29 m²) is more than adequate. The kitchen plan is spacious enough to accommodate all of a kitchen's needs, including all appliances and other common-use items. It is affordable and offers enough space for a medium-sized household.
On average, a 10×10 kitchen cost is between $100 and $250 per square foot. For a 10×10 kitchen or a 100 square foot (9.29 m²) room, kitchen remodeling costs range from $15,000 to $45,000.
The overall price may vary greatly depending on the finishes, furniture, and whether the plan changes. Furthermore, a 10×10 kitchen with low-cost furniture, equipment, and mid-priced furnishings can set you back between $10,000 and $15,000.
12×12 Kitchen Remodel cost.
A 12×12 kitchen is commonly thought of as the normal size. This size allows you the freedom to do virtually any type of refurbishment you want. Based on square footage, remodeling a kitchen of this size would cost between $14,000 and $36,000. The 12×12 kitchen cost is comparably lower compared to large and oversize kitchen rooms.
The first crucial step is to figure out what you want to improve in your kitchen. Some homeowners would rather have new cabinets and counters than new appliances. Others desire the polar opposite. Some want to take the plunge and make substantial structural alterations to their home.
Mid-size Kitchen Remodel cost.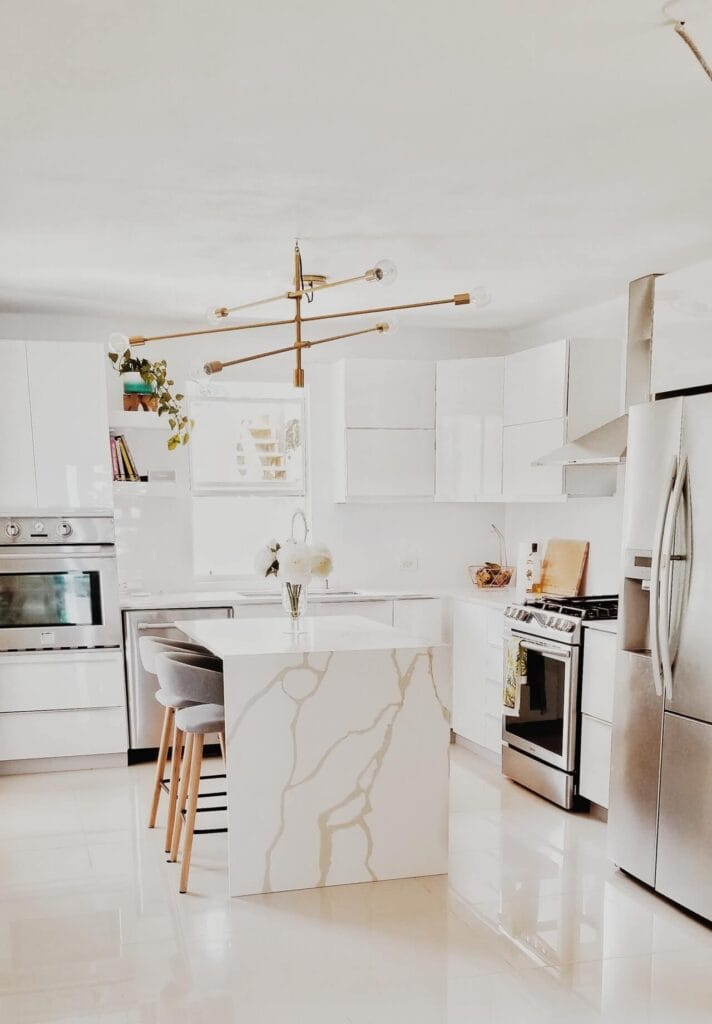 A mid-size kitchen remodel includes refacing, painting, new cabinet door handles, new countertops, new light fixtures, and new laminate flooring. The layout of the kitchen, on the other hand, has not changed. The cost of a mid-range kitchen makeover ranges from $18,000 to $35,000.
Large Kitchen Remodel cost.
In comparison, a large makeover (200 square feet (18.58 m²) or more) can cost $45,000 or more, with luxurious remodels costing $100,000 or more. In this example, considerable renovations were carried out, including the installation of built-in appliances, a double oven, a seating island, a recycling station, and other features.
Conclusion
The kitchen is the focal point of many families' gatherings. Every member of the family utilizes the kitchen on a daily basis. While a parent cooks a meal, the kids may be doing homework, or a couple may be having crucial chats while cleaning up after supper. It's a prized possession that symbolizes love, family, and sustenance.
With this in mind, it's no wonder that you're considering remodeling your kitchen. This is especially true in 2022, as a result of the pandemic, families are spending more time together at home.