Replacing vs Painting Kitchen Cabinets
Painting kitchen cabinets is important because they bring life to old ones. The initial cost of painting your cabinets might be less than that of replacing them. Replacing advantages outweigh those of simply painting in the long run. The cost of painting is about 1/3 to 1/2 of replacing. Replacing opens up options for a different kitchen design. It also gives the opportunity to add more cabinets or increase storage space. The kitchen is the heart of the home, new cabinets will uplift your entire home. High-quality cabinets can last for years.
It is very important to know how to paint kitchen cabinets. Firstly, wash away any grease, oils, and grime that is on the cabinets. A TSP substitute is most suitable for this cleaning. Using a Liquid Sander, scrub down the cabinets and the next step is to use a primer. Two thin coats should do the job. Always make sure that you have enough ventilation to avoid breathing in fumes. Make sure to always wear protective gear. After the scrub down, you can paint the cabinets in any color of your choice.
How to Paint Kitchen Cabinets
Before you go to the paint store, examine your cabinets to see if they can be resurrected in the first place. Even the best paint job won't be able to revive cheap cabinets that have become frail with age. Thin veneers peel or delaminate, particleboard cabinet bottoms or shelves sag or break, and hanging rails become unfastened. If you're having these problems, you'd be better off replacing your kitchen cabinets. Latex paints are more user-friendly than oil-based paints since they dry quickly and clean up with water. Therefore, they are recommended by experts.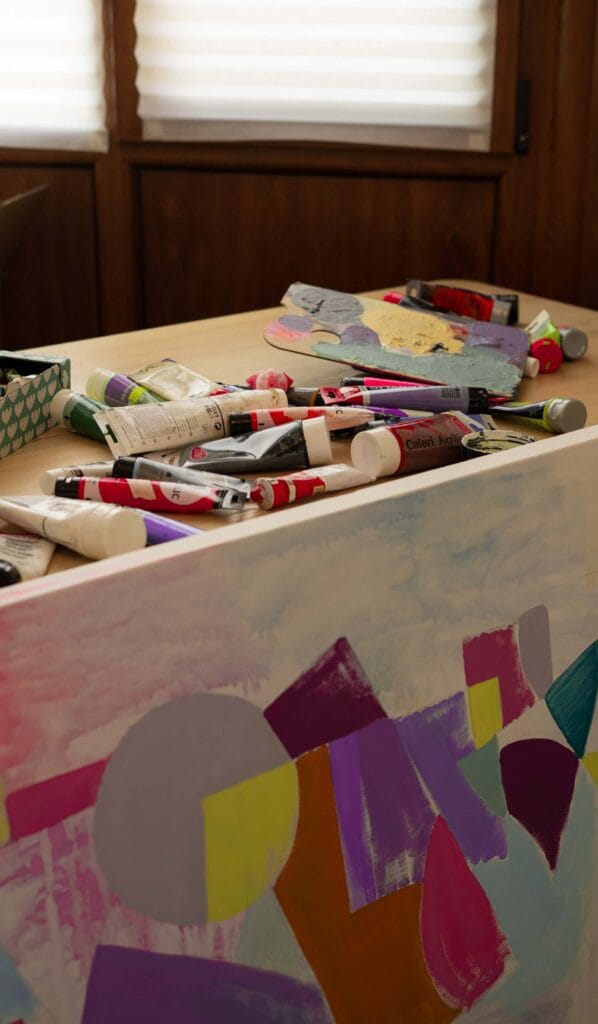 Pros of painting cabinets
When you paint your own cabinets, you save a lot of money. This is one of the biggest advantages of painting over refurbishing or replacing kitchen cabinets. This allows you to save money for other projects. Secondly, it gives the kitchen a new feel without necessarily changing the position or shape of the cabinets. Also, you have a wide range of colors to choose from. This enables you to choose the theme and style of the kitchen you want in your home. For those who desire a smooth, faultless surface, paint is ideal.
Cons of painting cabinets
Before you even consider repainting your own cabinets, make certain that they can be repainted in the first place. If the cabinet/doors are deformed, chipped, or damaged, a fresh coat of paint will make them look better, but defects may become more visible. It also takes a long time to paint kitchen cabinets in a professional, streak-free, and solid manner. You must remove, label, sand, prime, tape, paint, let it all dry properly, and then repaint everything. No matter how careful you are, cabinet paint will never last as long as new cabinets.
Painting your cabinets could come at a very high cost. A report showed that some homes sold for less than the original asking price due to the color of their cabinets. You should therefore be careful of the color choices you make in your kitchen cabinets so as to avoid a situation like this. It is much safer to replace kitchen cabinets. This will not only increase the value of your home, but will also change the general aesthetic of the room. Painting may also not work on hard maple and stainless steel cabinets.
Purchase and Replace Cabinets
How to replace kitchen cabinets is one of the biggest questions that homeowners ask themselves. You must select them based on the area, usage, and functionality of your kitchen. As a result, the kitchen contractor may ensure that no space or resource is wasted. The sort of kitchen cabinet that is appropriate for your home is determined by the interior design and location of your kitchen. You should determine whether you want a modern, minimalist aesthetic or a distinguished classical look. Consider even going for high-end fashion made of dependable materials.
You should invest in quality over quantity. It's pointless to replace kitchen cabinets if they're inexpensive and of poor quality. You should save your money until you can afford to invest in kitchen cabinets that will beautify your home and last for years. Don't overlook other aspects of your cabinets, such as handles and hardware, which may bring a lot of personality to your area. Cabinet hardware is available in a variety of styles that are both functional and aesthetically pleasing. Curved cabinet types, for example, are more classic and typically have more detail.
Pros of replacing cabinets
Significantly damaged kitchen cabinets must be replaced or repaired. That's it. Covering up warping, water damage, mold, or other flaws that affect the material's quality is simply a temporary fix. Of course, if the layout of the area isn't working for you, you should replace your kitchen cabinets. If your main complaint about your kitchen is that the cabinets are all in the wrong places or are insufficient, rather than that they're out of date or your least favorite color, the only remedy is to replace them with a more deliberate plan.
Cons of replacing cabinets
When remodeling your kitchen into a new plan, you may choose to replace your cabinets to give it a whole new style and orientation. This is the time to go with entirely new cabinets, most likely in a different design, style, and color than your existing cabinets. The most expensive option to update your cabinets is to replace them. This operation will most likely render your kitchen inoperable for a period of time while the old cabinets are removed and replaced. This may become very inconvenient and costly, but it is worth it.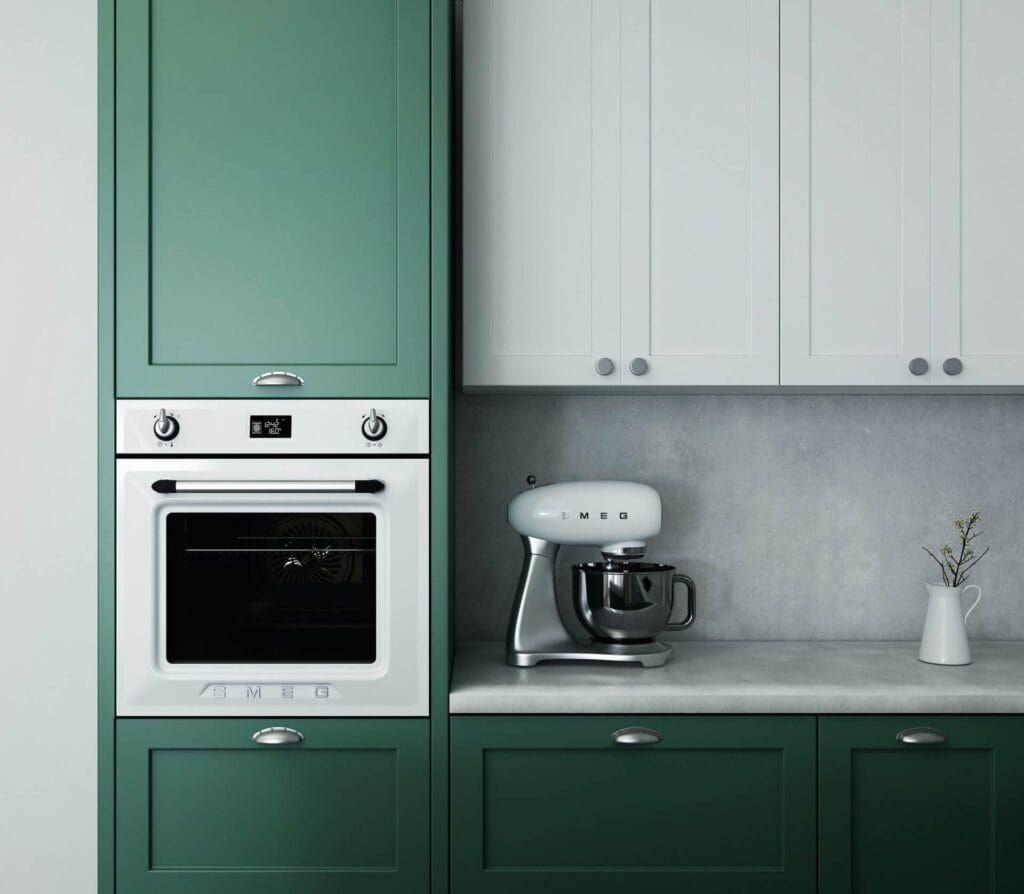 Replacing vs Painting
Everyone knows that painting is one of the simplest and most cost-effective ways to improve the look of a place. Changing the color of your trim or adding a new color to your walls will instantly boost the value of your property. When it comes to kitchen cabinets, though, you may be wondering whether you should repaint, or replace them entirely. You also have the option to refinish your cabinets. If your old cabinets are well-built and in good condition, and you want a drastically different style, cabinet repainting will save you money.
Long Term Issues with Painting Kitchen Cabinets
If you want to increase the resale value of your property, avoid using bright or daring colors, according to experts. This may put off potential buyers and cause you to lose out on making a profit off your property. There is also the need for constant touch-ups when the paint gets dinged on the surface and chips. This adds to additional costs as time goes by. Experts advise homeowners to purchase and replace old cabinets instead of painting them. This increases the value of the house as well as gives it a new look.
Final Thoughts
Painting your cabinets can't be beaten in terms of the scale of transformation or budget if you're doing the work yourself. However, if you're going to hire a painter, it might be worth it to replace your kitchen cabinets. Consider this choice especially if you intend to spend a lot of money on countertops and other finishes. You may discover that you can re-allocate your cash in such a manner that you receive new cabinetry while avoiding the bother of paint touch-ups for years. Although cheaper than replacing, the latter is the better option.