If you have been living in the same flat for several years, it's time for a small bathroom remodel. This applies specifically to couples who are planning to start their families very soon. Once you have kids, you would like to have a more spacious bathroom. This small bathroom remodel ideas guide helps you navigate the choppy waters of how to redo your washing area.
Check your requirements
Many couples rush into this exercise without clearly identifying their requirements. These could range from the pretty mundane to the more deeply thought requirements. Let's identify some of these factors.
Size of the family
Budget considerations
Local laws
Design ideas
Hygiene
Frequency of repairs
Choice of an architect, etc.
DIY versus outsourcing the job
Let's elaborate on each of these points. This would also help you budget small bathroom remodel cost in a better-informed way.
Budget
Just how much does it cost to remodel a small bathroom? A simple search on Angie List reveals that you could end up paying anything between $10,000- $15,000 for the job. And if you add labor costs, you could end up paying 10% more. If both the spouses are working, then this small bathroom remodeling cost shouldn't be a deterrent. However, if you don't earn enough, then maybe you could do this job yourself and do away with the frills.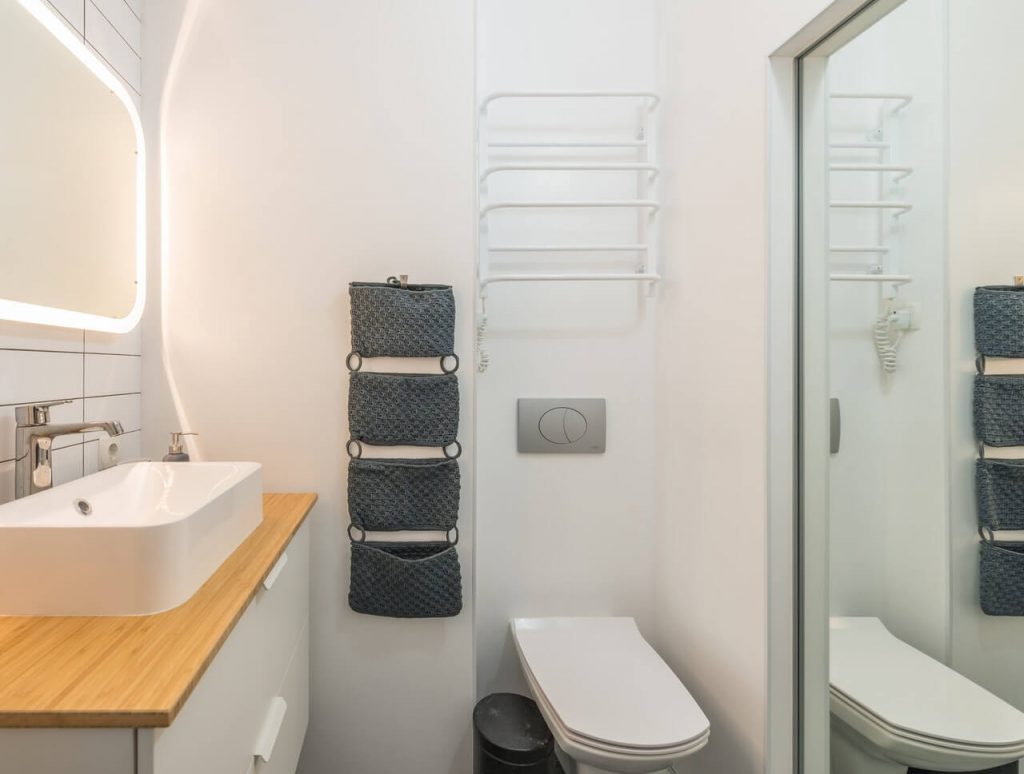 Size of the family
Since buying a new house is expensive, your bathroom should be big enough to service all your future needs. This means that as and when your small kids grow up into young adults, they should be able to use the washing area quite easily. Consider this small bathroom remodel tip before taking the next steps.
You might also like to invite your elderly parents to come and stay with you for a few days. Does your bathroom have the required safety fittings? Does it have grooved floors so that they don't slip down and injure themselves?
Local Laws
Read up the local laws before tearing down your bathroom walls, etc. You might have to take the appropriate permissions from the authorities before starting the remodeling process. Homeowners can get these rules through a simple web search.
Since any construction work emanates noise, make sure you have the right noise-muffling equipment. Your neighbors have a right sleeping and living peacefully.
Design ideas and vanity
Don't consider your bathroom as yet another space in your living room. It is a place where you reinvent yourself. Bathrooms are areas where you can plan your daily schedule and come up with better ideas. Your small bathroom remodeling plan should cover this facet as well.
When you enter your washing area, you should feel refreshed and not closeted. In fact, the right bathroom vanities can uplift your mood in the mornings, when you are planning your day ahead. However, keep the cost angle in mind as well. While the market is awash with sundry bathroom fittings, keep a hawk's eye on the quality. Don't compromise on this factor ever.
If you are a working professional, and don't have the time and energy to buy the right fittings, speak to a professional. You can look up at some really cool bathroom vanities ideas on the internet. Some of these vanities cost as little as $50. Let's look at some of these fixtures;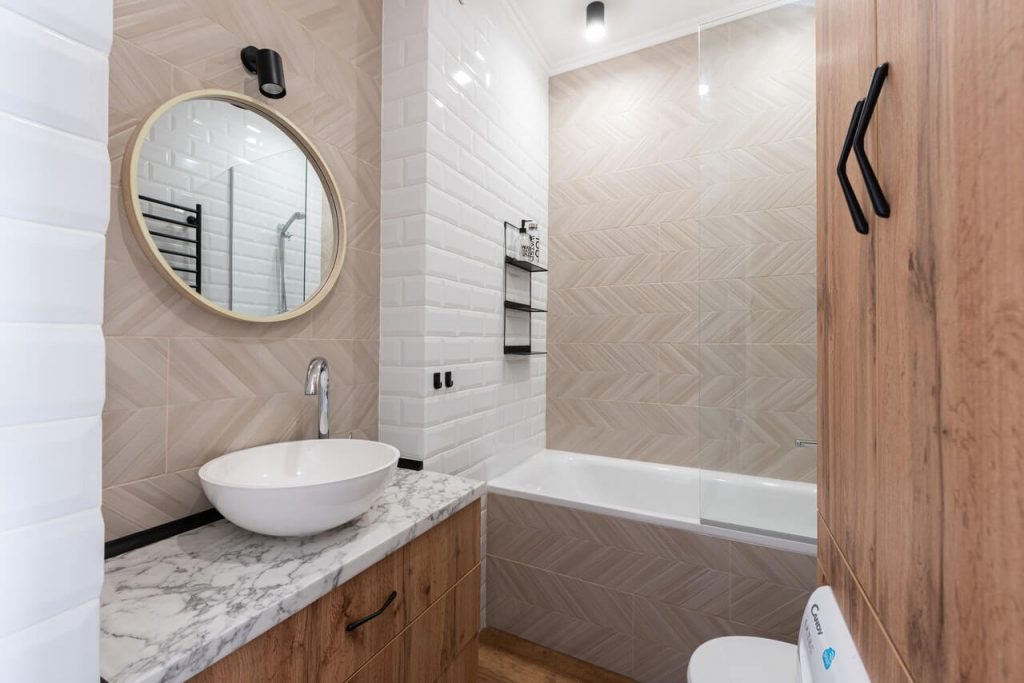 Sink
There are various kinds of sinks worth considering. They are
Wall-mounted sink
Drop in sink
Pedestal sink
Under-mounted sink
Cabinet style vanity
Vessel sink and vanity
Framed Sink
Bathroom ideas for teens.
You can make your washing area a fun place for your teenagers. Some of these ideas are:
Graffiti bathroom- Paint your bathroom with interesting graffiti in exciting colors. Try this idea and see your teenagers glow with excitement.
Bathrooms with natural accents- Imbue your bathroom with natural designs like shapes of trees, leaves, hills, rivers, etc. In fact, several homeowners in New York and elsewhere have dabbled with this idea successfully.
Vibrant colors- Here, your walls dazzle in bright colors like magenta, yellow, etc. Liven your day with this kind of bathroom.
Solid colors- You may also splash your bathroom walls with solid or uniform colors. However, be aware that bathroom designs are as fickle as high-street fashion, and you may have to redo your bathroom walls in the future.
Then there are some bathroom accessories that double up as fashion decor as well. These are:
Bamboo natural bath shower mat- Bamboos can withstand moisture for long periods of time. They also require less maintenance than cloth-based mats. If you have elderlies in your family, consider bamboo based shower mats.
Stone soap dish
Bath trays and caddies
Bathroom stools and standing racks
Bathtubs
Clothe hampers
Shower curtains
Handrails
Bathroom slip-ons
Taps
Mirrors
Hygiene.
It's very important to have the basic hygiene in the bathroom. Remember that we go to our bathrooms for washing and cleaning ourselves. Unless we are careful about hygiene, we will keep falling ill time and again.
While remodeling your small bathroom, make sure that there are no leakages in the pipes and cisterns. In fact, the hygiene factor should be your topmost factor during this exercise. This becomes even more important if we have small children in our families.
Frequency of Repairs
Make sure your bathroom remodeling work is perfect, and you don't have to repair your washing area again. It's better to have a complete relook at all the possible repairs in your house. If any repair or reconstruction links to your bathroom, attend to it first.
Choice of architect or interior designer.
Whatever choice you make with regard to bathroom remodeling, make sure that a professional is competent. Surely, you won't like someone spoiling your bathroom with his or her ineptitude.
Before shortlisting your contractor, check the following things;
His educational background or qualifications
Is he a registered architect, engineer, designer, etc.
Have you spoken with his clients?
Have you seen his previous works?
Once you have received satisfactory replies to these queries, it is time to sign the contract. These are the things worth consideration;
Keep everything in the contract very specific, e.g, start and end of contract, costs and fees, maintenance of your bathroom, etc .
Should you feel that your contractor hasn't done a great job, ask him to do it again.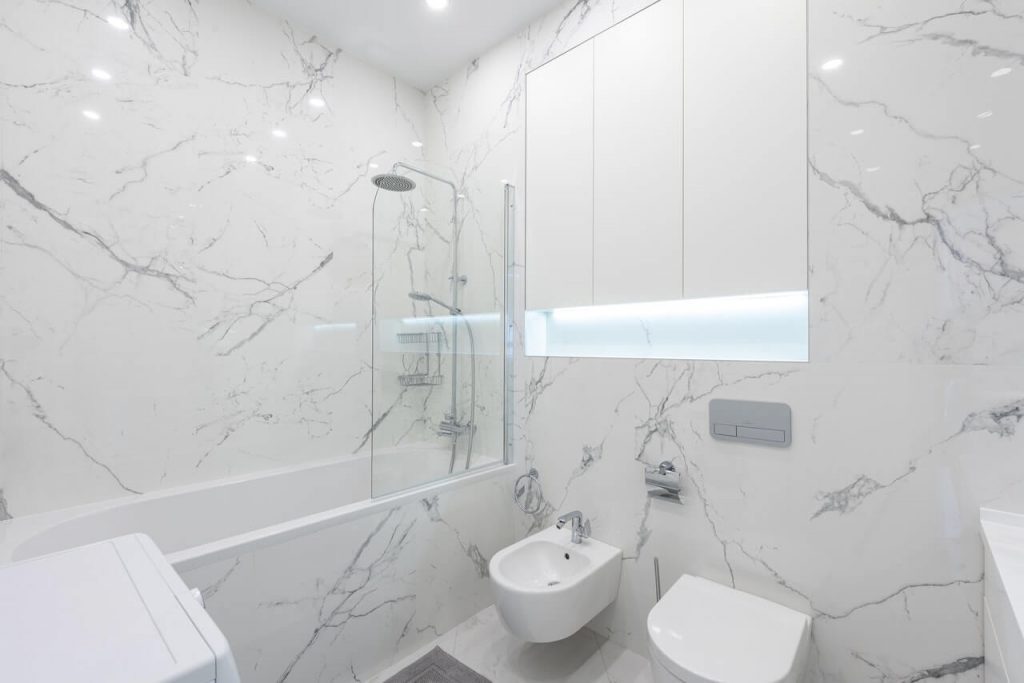 Don't overlook ventilation.
All bathrooms are prone to dampness, and this problem aggravates if you are living in humid areas. However, you can do away with this problem by having adequate ventilation in the bathing area. In fact, several municipal bye-laws require homeowners to have adequate ventilation.
Exhaust Fans
These drive out the moisture from your bathroom. You can buy timer-controlled exhaust fans for keeping your bathing area dry.
Windows and window ventilation
It's a good idea to open your windows during summers for good ventilation. However, open windows can also let in pollution, mosquitoes and even raccoons, in your bathroom. You may keep a protective netting to stop all the dirt and pollution from invading your bathroom.
Make sure you have as little wood in your bathroom as possible. Use aluminium instead; this material can withstand humidity and dampness for a very long time.
Lighting
It is vital to have effective lighting in your washroom. This factor is something that a lot of people ignore while setting up their bathrooms. But the moment they begin using these places, users immediately recognize the importance of well-lit bathrooms.
There are two kinds of lighting- Natural and Artificial.
You don't need the latter too much if you are living in an open area, for example, in the middle of a plain. However, you would need some artificial lighting if you have an apartment in downtown or cramped places.
Artificial lighting is important when you have elderly in your home. They would need extra illumination to locate their wares in the bathroom.
Do you need a bathtub?
This question is uppermost in the minds of most Americans. According to a recent survey, most Americans would like to shower, rather than take a full bath. Maybe this has to do with the quickness in our lives. If you are the type who are always short of time, then go in for a shower.
Homeowners planning to put up their apartment for rent or sale should have at least one bathtub.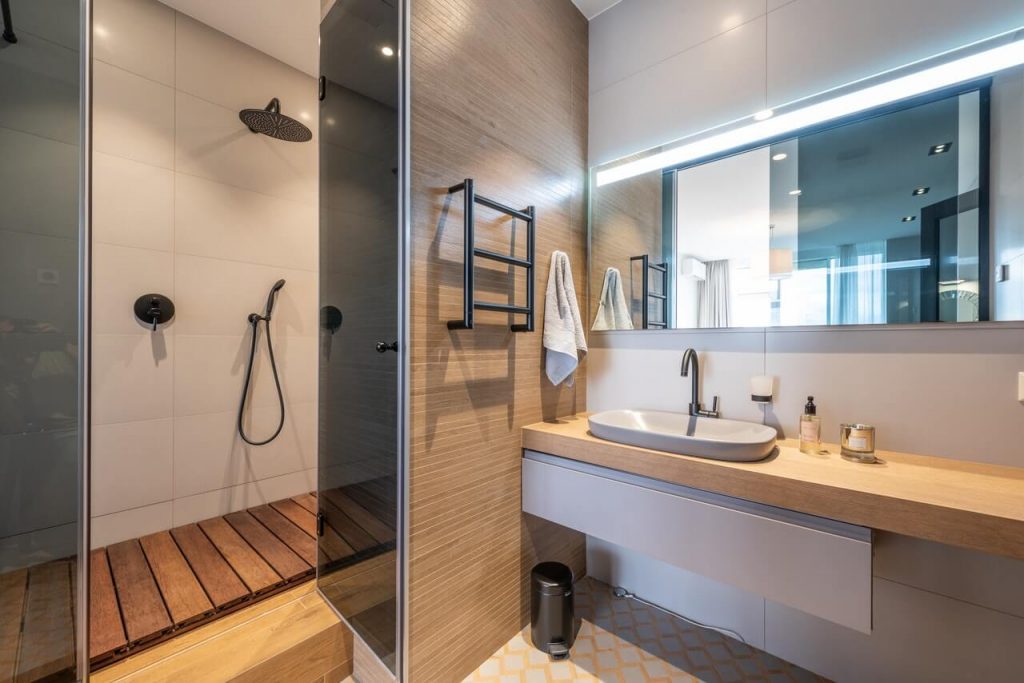 Pest control
Most homeowners overlook this vital factor. Keep in mind that your best-looking bathroom can be spoiled by rodents, termites and cockroaches. Consult a professional pest control agent before remodeling your bathroom and keep it sparkling forever.
Kind of bathroom
Bathrooms come in several configurations, choose the one that suits your lifestyle.
In a standard bathroom, the bathing area is shielded from the toilet by a shower curtain. This works best for working couples.
Consider having a powder room if you have many guests coming over to your place on weekends. In a powder room, the sink is separated from the main bathing area by a door. This way, your guests won't invade your bathroom.