If you are a home-maker, buying kitchen cabinets will take up a significant part of your free time. You have to consider several things while buying stuff for your kitchen, including cabinets. Some of these factors are aesthetics, usability, durability, price, etc. Please read this kitchen guide before buying the best kitchen cabinets.
Considerations before choosing the right cabinet
How long do you plan to stay in your current house?
The type of kitchen layout you have in mind
Do you need to redo your entire kitchen for getting a new cabinet?
The exact dimensions for all the objects involved in kitchen re-development.
Pests
Usage
Colour
Staying in your current house
Obviously, you will have to consider this factor before installing your kitchen cabinet. If you are expecting a transfer to another country or city, then you should postpone your plans. However, if you plan to live in your current city or location for a long time, then it makes sense to re-develop your cooking area.
Type of kitchen layout
Some home-makers want a very big kitchen because they either have large families or receive several guests. On the other hand, there are smaller families, and these home-makers want smaller kitchens. Your kitchen layout should reflect your requirements.
Redoing your kitchen
You would need new kitchen cabinets if your cooking area has to undergo significant improvements. If you are tearing down your house, and setting up a new one, then you should definitely go in for good, and eye-pleasing kitchen boxes and containers.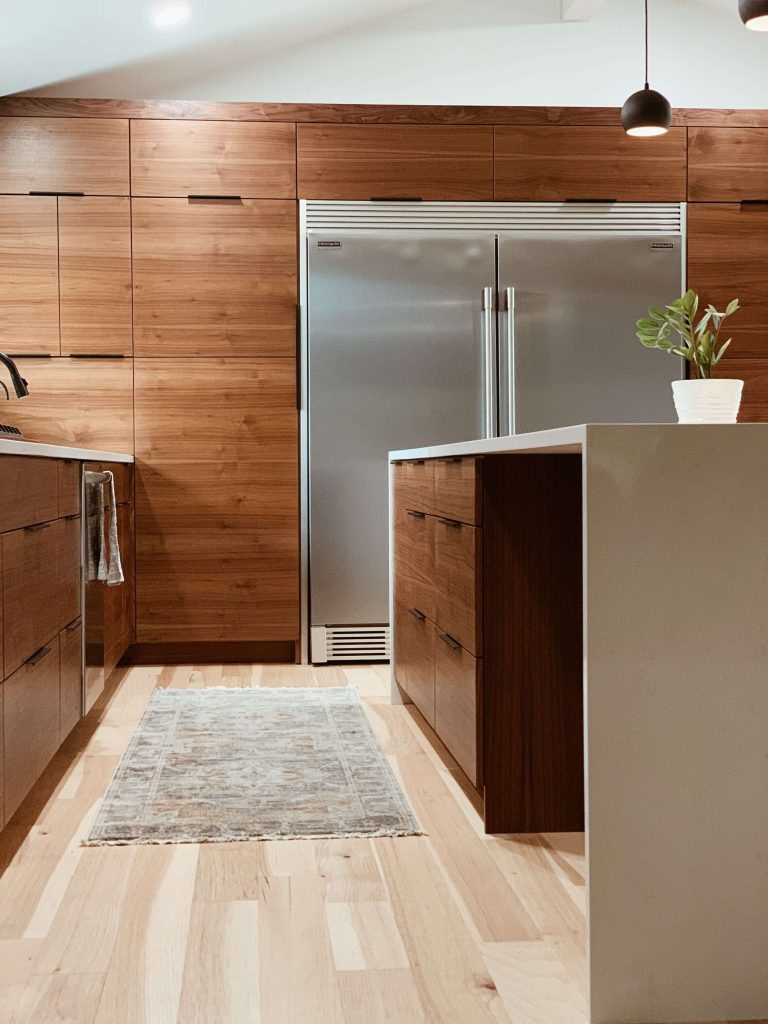 How much are kitchen cabinets worth?
The cost of any kitchen container varies from $100 to $1,000 per linear foot. Therefore, if you want to install 100-feet of cabinets, the final cost may go up to $10,000. However, there is a catch here. You can end up paying a higher price if you are installing your cabinet yourself. However, if you hire a pro, the cost might come down significantly. This is because kitchen equipment stores price their wares differently for retail buyers and contractors.
The final price of your kitchen cabinets also depends upon the hourly rate of your contractor, and the price of accessories. Style and aesthetics also play a big role in kitchen cabinet price.
That's not all, the final price of your kitchen box or container also depends upon the material, and its colour. Metallic cabinets cost more than non-metallic ones, generally. This has to do to with the durability of that container. It doesn't mean that wooden and non-metal cabinets are of no value! It simply means that metal boxes and containers have higher shelf lives than others.
Prices of kitchen containers also depend upon the colours of those boxes. For example, white kitchen cabinets might be costlier than red ones.
Measurements
Home-owners should have the right measurements before ordering for any kitchen renovation. If your figures are incorrect, all your hard work will go waste.
Pests
Look out for any pests and insects in your house or neighbourhood. If you have termites in your apartment, call over a pest control expert for removing these worms. You can call up a pest control company and book an appointment with an expert. He will inject a pesticide inside the cabinet walls or simply remove those to make your cabinet pest proof.
Please ensure that there are worms, pests, etc. in your kitchen area before the kitchen cabinet installation exercise.
Usage
Different families use their kitchens differently. They also have different requirements from their cabinets. If you prefer buying a month-long ration, then your cabinets should hold all that stuff without giving away.
Similarly, if the home-owner needs to pull out her stuff from the boxes pretty frequently, then your kitchen cabinets should be easily accessible. Those boxes should be placed at the floor level, in that case. On the other hand, if you have stuff that doesn't need to be used very often, then you can place some of these boxes near the kitchen ceiling.
Color of kitchen cabinets
It's very important to have the right color for your cabinet. Some home-owners prefer black kitchen cabinets over others. On the other hand, there are home-owners who like having white kitchen boxes in their cooking areas.
Please take care of these factors while choosing the right colour for your cabinet.
Aesthetics
Does this colour suit your personality? Black kitchen cabinets make flats stylish. White kitchen cabinets, on the other hand, look good in houses having ample sunlight.
Maintenance
You should pick those cabinets which are easy to maintain. Since the black colour can easily hide spots and smudges, many home-owners prefer black kitchen cabinets. If you have kids, then you should definitely prefer black kitchen boxes.
Kinds of Kitchen Cabinets
Broadly, there re 4 kinds of kitchen containers, These are:
Base cabinets- These are placed on the floor, and are good for home-owners who aren't tall, or want to retrieve their stuff easily. Base cabinets are generally 24 inches (0.61 meters) deep and 36 inches (0.91 meters) tall. These boxes stand on small toe-kicks or stands.
Tall cabinets- You use these boxes to store brooms or other tall items.
Wall cabinets are shallower than base and tall cabinets, but can be adapted easily.
Speciality Units- These cabinets enhance square footage and organization efforts. Speciality units comprise hutches, bottle racks, corner cabinets, suspended units, cook top fronts, sink fronts, etc.
How to install kitchen cabinets
Installing a kitchen cabinet isn't a big deal. Just think of this job as placing some boxes on each other, and placing them against a wall. This section will try explaining how to install cabinets is just a few steps.
Please understand that you can install these boxes faster if you have a help. It would also help if you reviewed these steps before starting the installation process.
Check your boxes
When the pre-assembled containers arrive at your place, check their measurements. Find out if you have got all the right cabinets, and none is missing.
Locate high spots on the kitchen floor
Next, you need to find all the higher spots on your kitchen floor. Many older houses have uneven floor, and if you aren't careful, your kitchen cabinet might not fit properly. Once you have found all the high spots, you can place the right box on those spots.
Measuring base kitchen cabinets
Now, strike-off the measurements of the base kitchen cabinets. These boxes are called so because they are placed on the floor and support other kitchen cabinets. Based on these measurements, you can plan which boxes are to be placed between the base kitchen boxes and the ceiling.
Mark the bottoms of base cabinets
You might like to place your kitchen cabinet some distance above the floor. By doing this, you can clean your kitchen floor easily and completely. This also helps in checking for any insects, etc. lurking on the kitchen floor.
Select suitable hardware
Before installing your kitchen containers, you need to have all the right hardware in one place. The hardware inventory typically includes nuts, screws, a drilling machine, a ladder, an adhesive, support brackets, etc.
Plan your kitchen cabinets installation
Now you should form a mental plan on your kitchen installation. You should answer these questions;
Which box should e placed first?
Are there any empty spaces between the kitchen cabinets?
If there are vacant spaces, how do you fill them?
Can you keep your stuff in these boxes easily?
How can you retrieve your things from these containers?
How easy it is to maintain and clean your kitchen containers?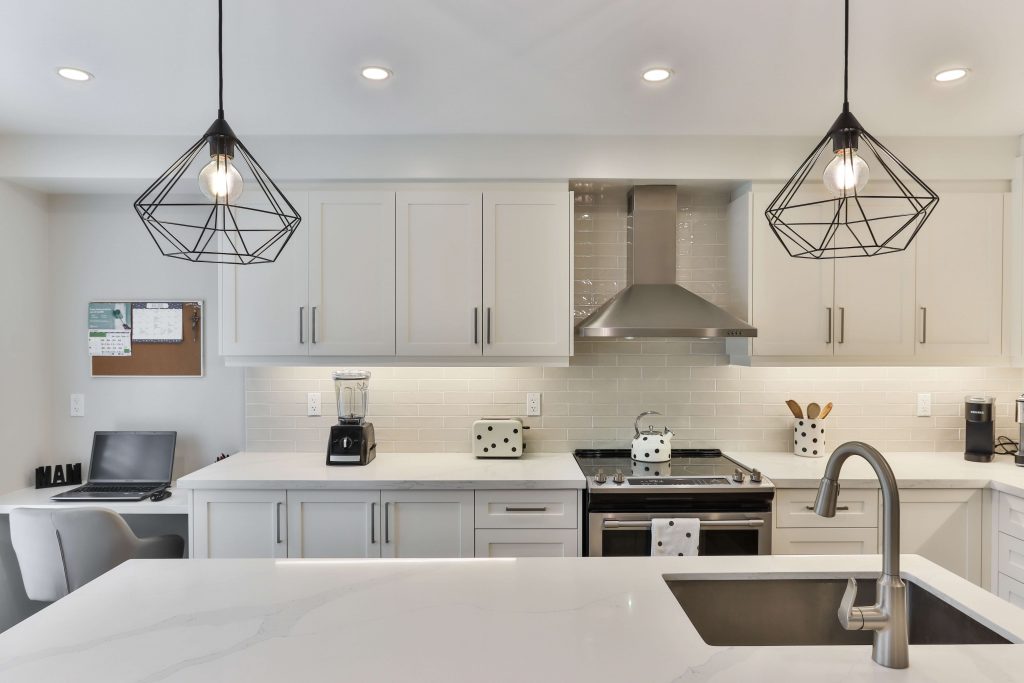 Kitchen Cabinet Quality Grades
Cabinets are broadly classified into 4 quality grades. These are Custom, Semi-Custom, Ready to Assemble and Stock. Choose your quality grade upfront before the installation process.
Most retail stores offer Ready to Assemble kits for home-owners. These have narrow range, and you can't adapt these cabinets at all.
Stock cabinets are mass-produced and are less expensive than Ready to Assemble cabinets.
Custom kitchen cabinets, as the name implies, are custom-made. You can order your cabinet according to your specifications and requirements. These containers are very expensive. Semi custom containers fall between Ready to Assemble and Custom cabinets.
Summary
To sum up, you should choose your kitchen cabinet after assessing your needs. If you have very few kitchen items to store, then you need smaller boxes and containers. Before ordering your cabinet, find out if your cooking area has any worms, insects, pests, etc. Do you have a budget? Kitchen cabinets come in various types and quality grades. These types are base cabinets, wall cabinets, tall cabinets, The various quality grades are stock, ready to assemble, custom, etc. etc. Are you planning to stay put in your current house for a long time? Select those kitchen cabinets that suit your style and aesthetics. You should also be able to clean and maintain your cabinets easily. Fixing a cabinet is very easy. You can pick up the required skills by watching DIY videos or reading this guide.