Estimating a kitchen island cost can be a tricky task. However, the island roughly costs between $3000 and $5000. But if you are willing to opt for the not-so-much expensive models, you can pay as little as $200. If it is a renovation you are doing, you may need to add $12,000 to your budget.
This difference can be attributed to a number of elements that are critical to the renovation project's success. These may include the size, form, and custom-built alternatives for your kitchen island. Besides, cabinet materials, features, and other appliances have an effect, too.
When faced with so many options, it is understandable to become overwhelmed by the kitchen remodel budget. That is why, in this guide, we have sought to precisely state the probable kitchen island expenses.
Costs of a Store-Bought or Custom-Designed Kitchen Island
The price of from Store-bought kitchen islands ranges from $200 to $3000. If you are considering a lesser budget, you should keep several things in mind. First, these consumers are usually searching for a few additional features. They can simply locate them at a lesser budget price. People searching for major modifications, on the other hand, are more likely to spend more on a kitchen-island re- design.
The main objective of making a budget decision is to examine the different types of changes. These modifications will assist you in determining what is required for your kitchen island renovation. Some of the more fashionable islands with drawers and shelves will be more expensive.
However, if you are only seeking to make a few changes, an extra counter or storage space will suffice. Some individuals also prefer prefabricated islands, which can considerably improve the overall design of your kitchen island while keeping costs low. If you are on a tight budget, store-bought goods are a good option.
If you want to upgrade your kitchen island renovation, custom-made materials are the way to go. Furthermore, unique designs might cost anywhere from $3,000 and $10.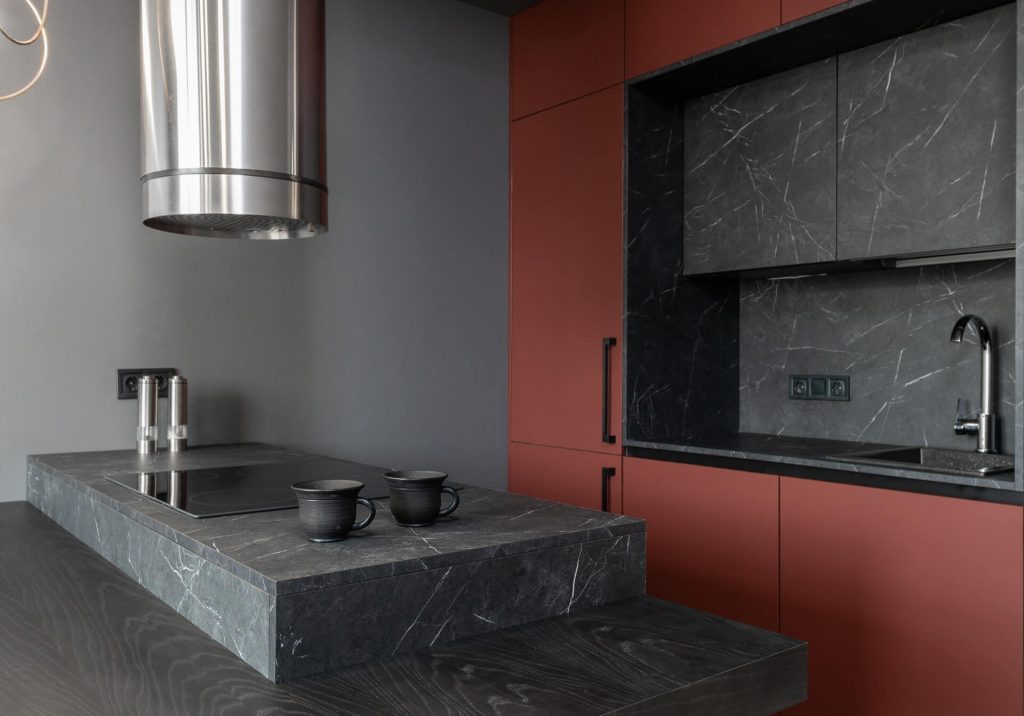 Sink and Dishwasher Costs
The cost of a kitchen island is determined by the materials you choose to purchase throughout your kitchen remodel. A sink and a dishwasher are some major essentials. Notably, the cost of both components is likely to be between $3,000 and $5,000. Some people prefer prefabricated flats, but keep in mind that they do not include a sink, dishwasher, or any other services. If we consider the cost of individual components, the average cost of installing a sink is approximately $400.
Moreover, the cost of installing a sink is also varied, as it is determined by the type of material used. Also, installing an appliance might have a considerable impact on your budget. Typically, it will cost between $150 and $300 to install an appliance. But the price can go higher depending on the material used, the brand to which it belongs, and the quality of the item.
Kitchen Island Designer Rates
Kitchen island designs can enhance your home's overall appearance. Some people even hire a kitchen designer to assist them in realizing their visions. Hiring a kitchen island designer, on the other hand, can cost as much as $10,000 or even $20,000. Based on your budget and experience, the designers may lower the fee considerably. In such as situation, you can pay about $4,000.
Another benefit of hiring a designer is that they can assist you in redesigning your kitchen island. By so doing, you can make more responsible choices. This will also provide you with an accurate estimate of the kitchen island remodel price. After that, you will be able to figure out what is the finest course of action in terms of selecting the correct kitchen appliances. Overall, you may expect to spend between $23,000 and $30,000 to hire a specialized expert and complete your kitchen island remodel.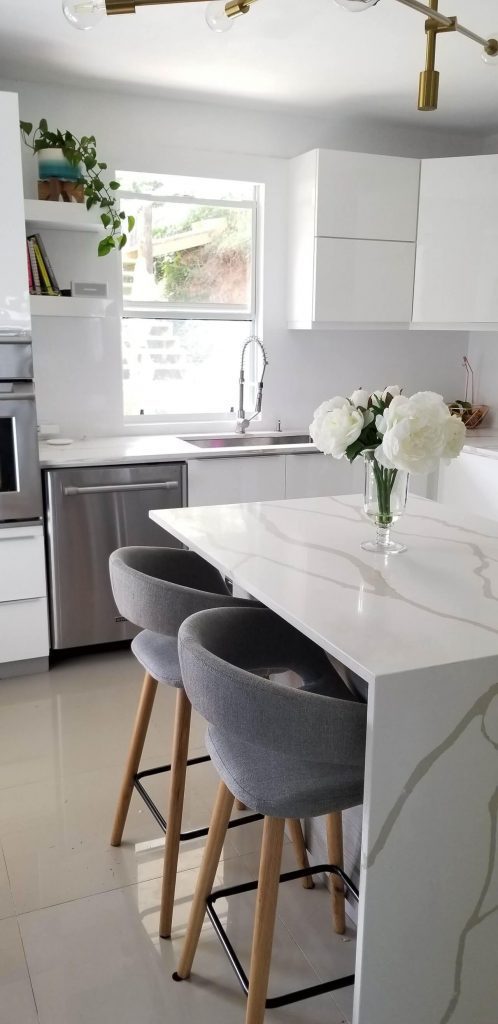 Electronic Outlets and Costs
Sometimes, it can be difficult to set up your electrical outlets and layout for your kitchen makeover. Professionals advise against doing this if you are unfamiliar with how your home's electrical system operates. We recommend hiring a renovation contractor to help you understand your kitchen island electrical outlets.
An electrician will often charge you between $50 and $100 per hour. However, if you are installing or replacing all of your GFCI outlet runs, your expenditure can easily increase by $200. Subcontractors typically specialize in a specific area of construction. If you are thinking of adding more plumbing or renovating your electricals, you will need to hire someone who's also knowledgeable in installing this equipment.
Furthermore, it is critical to work on all of your electrical outlets. The latter emphasizes the convenience feature of your kitchen island while also making it aesthetically beautiful. So, place and match them strategically to the cabinetry to hide the outlets.
Kitchen Flooring Costs
Flooring is an essential component of any kitchen remodeling project. Repairs to kitchen flooring often cost between $200 and $500. However, the cost of customer unit installation, alternative electrical work, or floor layout adjustments might dramatically raise the cost.
Therefore, whether you are bringing in a premade unit or going bespoke, some floor work is required. Many people choose to use a rolling cart or table as their island to avoid having to fix the floor fully.
Plumbing Costs
If you want to have the best makeover project, you should think about hiring a plumber. The cost of hiring a plumber ranges from $45 to $150 per hour, depending on the project and region. For some tasks, plumbers may also charge a flat price. If you engage a general contractor to handle the entire island project, make sure the subcontractors are all licensed specialists.
Labour Costs
In many situations, companies who customize kitchen islands (or even merely sell prefabricated ones) may include installation as part of their services, which will be added to the entire cost of the cabinetry. It is essential to inquire with the possible company if this will be the case with your estimate.
In fact, most bundled installations won't cover the full cost of installing a kitchen island. When you have a bundled installation, you may need to pay the extra costs from your pocket to cater to such parts as:
Kitchen Island Removal: If you already have a kitchen island in the area and want to replace it, you may have to hire someone to have it removed. This will entail dismantling the old island and removing the scraps. If the island in question has wiring or plumbing, it might necessitate some particular attention.
Duct, Plumbing, Electricity, Gas Installation: Do you want to put in a vent island? Perhaps you would like to add a sink to your kitchen island. If you do not already have the necessary fixtures, you will need to purchase them separately from the cost of constructing your kitchen island. These will necessitate specialized work that cabinetry firms will be unable to provide.
Repair Costs for the floor: Kitchen islands anchored in the ground will require tiles to be broken in order to be installed properly as they were. It will be more expensive if you have to remove tiling off your floor. You will also need to budget for the cost of repairing the floor surrounding your island after it has finished.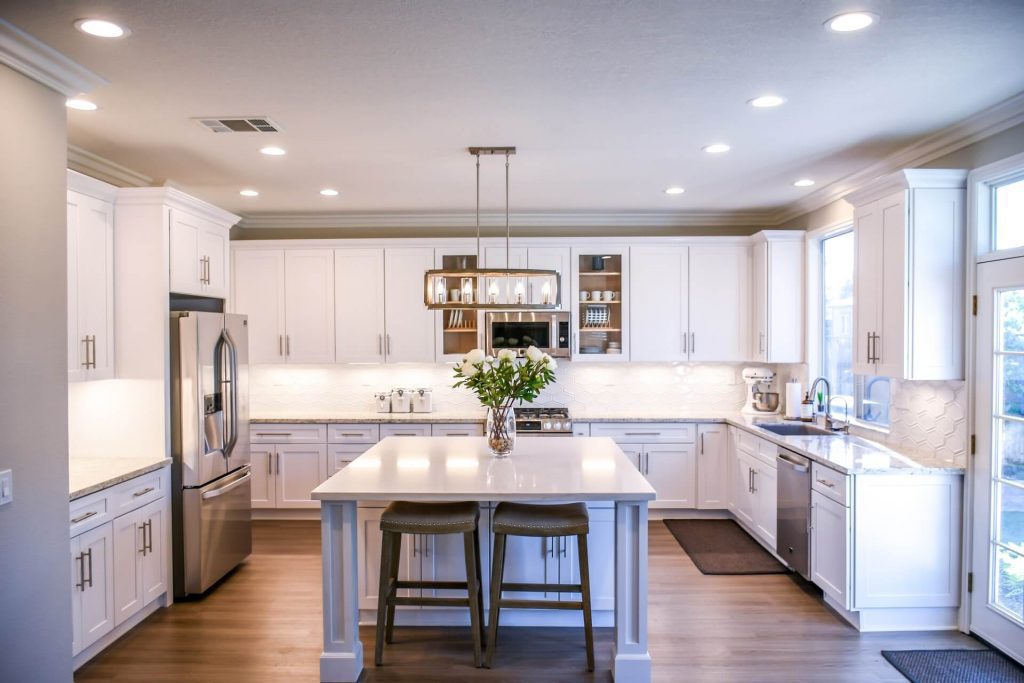 Is It Possible to Build Your Own Kitchen Island?
Absolutely, yes, why wouldn't you? Many people customize their own kitchen islands or just install an assembled island on their own. This can considerably reduce the labor costs associated with the entire process. If you can obtain materials cheaply and piece them together, you may be able to save money in ways that other people cannot. All the savings come with a slew of caveats.
However, to achieve decent results with a DIY kitchen island, you will need substantial carpentry skills. If you wish to integrate appliances, you may also require an HVAC, plumbing, or electrical understanding of doing so. Of course, installing a kitchen island is a lot of labor. So, keep that in mind before choosing this path.
And by no means is it a one-day project. In fact, putting together a more intricate island will take several weeks. If you're unwilling to put in that amount of work, it's considerably better to hire a professional. This will save you time, energy, and sometimes cost.
Conclusion — How Much Is a Kitchen Island
In conclusion, kitchen islands cost between $3,000 to $5,000, excluding other kitchen remodeling costs. But if you are on a tight budget, consider Prefab Islands instead. These are usually less expensive. However, they have one major drawback. They must be assembled from where you acquire them. Without the right expertise, you may end up spoiling it. So, only experienced remodels should consider this a do-it-yourself project.
Adding an island to your kitchen is an excellent method to raise the value of your home. However, kitchen island remodels frequently necessitate the services of a contractor and a team of pros. A homeowner can easily hire a contractor to build the entire kitchen island, but depending on the type of kitchen remodel, the home is planning.
The contractor will typically collaborate with other professionals such as interior designers, flooring experts, countertop experts, plumbers, electricians, and even cabinetmakers. Permits, as well as architectural designs, may be necessary for specific circumstances.
Before pulling up their existing island, people who want to install a kitchen island should consult with a specialist. Permits are sometimes required before doing any work in the residence.