Are you looking for the perfect kitchen and bath store for your remodeling needs? This article covers the broad points when it comes to kitchen and bath remodeling.
Quality and not cost
If you have invested substantially in your flat, quality should be the topmost consideration. Quality here refers to the kind of materials that go into your bath and kitchen renovation. Don't settle for sub-standard material to control costs. It's better to buy quality materials at higher prices and ensure that your kitchen and bathroom are intact for many years.
While some bathroom components last a lifetime, others might demand a replacement within a few years. If you buy shoddy kitchen products, then you would have to spend frequently for its maintenance. And that would make you poorer, isn't it?
Trust
This is an important variable for your bathroom and kitchen remodeling needs. How do you know whether your kitchen accessories are of good quality?
Check whether your bathroom and kitchen product meets quality standards. For bathrooms and kitchen products, look out for certificates from the NSF. The NSF is a non-profit, and issues certificates of safety and quality for various consumer products (www.nsf.org). There are other certifying organizations as well.
Product reviews
Read up on product reviews before buying the 'best kitchen product'. No matter what your retailer says, you should still check on product quality by reading product reviews. One of the best review websites is www.yelp.com, but there are other good websites as well.
Product ranges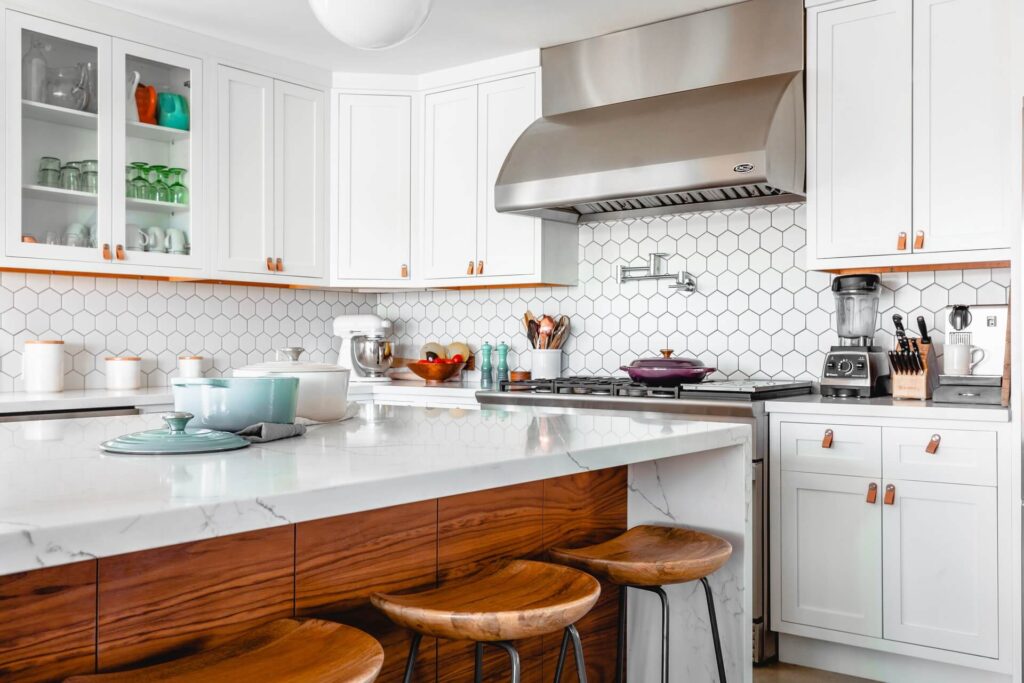 Every bathroom and kitchen comprises several components. These include tiles, cabinets, doors, showers, taps, sinks, etc. If you are going in for a complete overhaul of your kitchen and/or bathroom, go to the store which has the widest product range. There are two reasons why you should go to such a shop.
You find all the products under a single roof, and you don't have to do running around unnecessarily.
If you buy several products from that retailer, you might get a good discount.
The product range includes several factors. These are:
Price
Brands
Colour
Material
Offline versus Online
This is an interesting question; should you buy kitchen and bathroom products online? Or should you go to an actual shop for your buying needs?
While many people prefer online shopping, we would advise you to go to an actual physical store. This may inconvenience you a bit but physical shopping has its own merits.
For example, you can actually touch and feel the product before making a decision. Secondly, you can ask several questions from your retailer and get the right answers. Thirdly, you can also check out other brands in the same store and make an informed decision.
However, online shopping has its own benefits. For example, you can read several product reviews on the product page quickly. You can also make quick product comparisons while shopping online. However, you never know whether the product in the package that arrives at you is intact or broken.
Brands and Providers
This factor is particularly important while remodeling your bathroom and kitchen. There are good brands, and there are mediocre ones too. It's better to settle for superior brands and enjoy a lifetime of comfort. On the other hand, buying a less-known brand might save you a few dollars, but cost you mental peace.
Professionalism
The best bathroom and kitchen shops wear professionalism on their sleeves. These professionals know their jobs really well and would never give any bad advice to the homeowners.
However, while dealing with them, do check the credentials of your architect or the contractor. Find out his or her previous projects, and whether the clients were satisfied.
Proximity of the shop
You never know when a crisis would hit your bathroom or kitchen. You wake up on Sunday and you find your tap leaking. Or, the screw in the shower has given away and there is water all around in your bathroom. So what do you do? Run to the neighborhood shop for a replacement of course!
But what of that store is miles away? The crisis in your bathroom or kitchen would simply go out of your hands, isn't it? Therefore, it is better to source all your requirements from a nearby shop. However, ensure that all the products that you buy from that shop are of decent quality.
Get the right cabinets
It is vital to have the right cabinets in your kitchen and bathroom. Though there are several brands available, you should try out Fabuwood cabinets for your kitchen area. Fabuwood kitchen cabinets come in various ranges and styles and have affordable prices. The material that goes into making these cabinets is high-grade and of superior quality. Thousands of homes across the country have these cabinets which can store various kinds of products.
You can also go in for Wolf cabinets for your kitchen area. These storage spaces also come in incredible ranges, and have superior quality and finish. The best part about both these cabinets is that they are backed with incredible customer service.
Now that we have touched on all the areas regarding kitchen and bathroom shops, let's move on to another related subject.
Factors affecting kitchen and bathroom remodeling
Different families have different requirements for bathroom and kitchen overhaul. Let's examine some of those factors.
Size of your family
Is it just you and your spouse that makes your family? If the answer is yes, your bathroom and kitchen refurbishing costs would be quite low. On the other hand, if you are starting a family, then more funds are needed for this project.
Social occasions
If you love to have people come over to your flat on weekends, then have a hard look at your kitchen and bathroom. Perhaps, you might want to have a bigger washing area. You might also want to have more cabinets to store more cups, plates, etc. for your guests.
RENOVATION COSTS
If you have surplus cash, you might want to go in for kitchen renovation quickly. On the other hand, if you are low on budget, look out for some financing options.
Secure financing options
Several banks and financial institutions give out loans to homeowners for renovation purposes. In some cases, you pay interest on the entire amount disbursed, while in other cases, the interest is linked to the actual amount spent.
If you are going for this option, make sure you have adequate funds to service your loan. Any default might result in the auctioning of your property.
Unsecured options
You can also opt for personal loans for your renovation needs. Since there are many players in the personal loan segment, you can get a good deal from your loan provider. Please note that the interest rate of a personal loan is higher than a secured loan. That said, in most cases, personal loans come with very few requirements.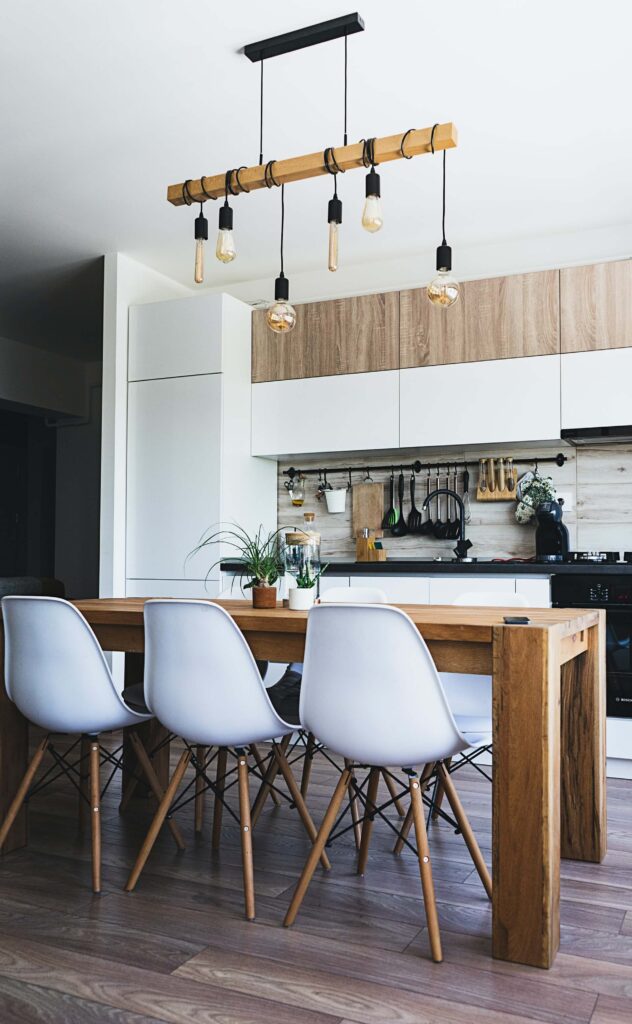 Loan providers might check your creditworthiness before advancing you a loan. Therefore, if you have an existing EMI, pay it on time and avoid any future hassles.
Bathroom and kitchen trends
Since you will spend a considerable part of your life in both these areas, it's better to check the latest trends. While there are several websites that give this information, you should be mindful of a few common factors. These are:
Hygiene
No matter what your bathroom or kitchen style is, you should always have hygiene uppermost in your mind.
Light
Ensure that your bathroom and kitchen have adequate light. The windows in this area should be big enough to let adequate sunlight inside.
Seniors-friendly bathrooms
If you have seniors around, make sure your bathrooms are safe and user-friendly for them. Install the right handrails, etc. so that your seniors are always safe and comfortable.
Finally, how to choose the perfect kitchen and bath shop?
To sum up, you should look at several factors before finalizing your bathroom and kitchen shop decision. The first factor is regarding quality products. Does this kitchen and bath shop have quality products? Does it have the right brands for your remodeling needs? In this context, you should buy good products for your bathroom and kitchen reconstruction. It is always better to pay a little more for long-term comfort and peace of mind. The best shops for bathroom and kitchen remodeling are run professionally. However, you should always check the antecedents of these retailers. If your architect or contractor is from a store, run a background check. You can buy your stuff online or from offline stores. While both the options have their own merits, we would advise you to go to a physical store. There are several factors affecting kitchen and bathroom reconfiguration. The topmost factor of course is related to cost. This cost can be ascribed to several factors, such as labor, materials, and the size of your bathroom or kitchen. Read up on some 2021 bathroom and kitchen trends before doing their purchases. Your bathroom and kitchen should be hygienic and must let inadequate sunlight. Make your bathroom senior-friendly by installing the right products.