A kitchen renovation is one of the most expensive big home remodeling projects. It's easy to understand why. Not only do kitchens come with expensive components like cabinets and countertops, but they also come with so many expensive appliances that you'll almost certainly want to upgrade. When you are asked questions like "how much does a kitchen remodel cost", oftentimes, you can't give a direct response because there are several factors to consider.
Kitchen remodel cost is often so high that buyers save for years to pay for their project — or simply borrow the funds they need right away and commit to years of monthly payments to it, but at the end of the day, it's always worth it!
Kitchen Remodel Cost and Features
The cost of a remodel is determined by a number of factors, which will be discussed in greater detail later in this guide, but the first factor to consider is your budget. Although you might not be able to stick to your budget entirely, it's vital to have a good idea of how much things will cost before making any firm decisions.
Kitchen remodel cost would be highly affected by the materials used. Marble, for example, is significantly more costly than laminate flooring. Custom cabinetry can cost up to three times as much as stock cabinets. With this in mind, you might want to consider refinishing or repairing your existing cabinets rather than removing them entirely.
The cost would also vary based on the number of practitioners involved in the process. You'll need a contractor, the services of an electrician, a plumber, and possibly an architect. The more professionals you employ, the more money you'll have to spend. Well, let's dive quickly into kitchen remodeling costs and features!
Before going into more detail, let me cut to the chase and give you the complete answer upfront.
How Much Does it Cost to Remodel a Kitchen?
A kitchen remodel cost can vary depending on the quality of the materials used and the size of the kitchen itself. A complete kitchen remodel can cost from $15,000.00 for a low-end renovation and up to $100,000.00 for a high-end one. However, when it comes to kitchen remodel, sky is the limit. It could even cost hundreds of thousands of dollars. More realistic cost would be somewhere around $35,000.00 – $60,000.00 for mortals like us.
That being said, there are many more details you need to consider to determine how much you need to spend. Keep reading and we get into those details.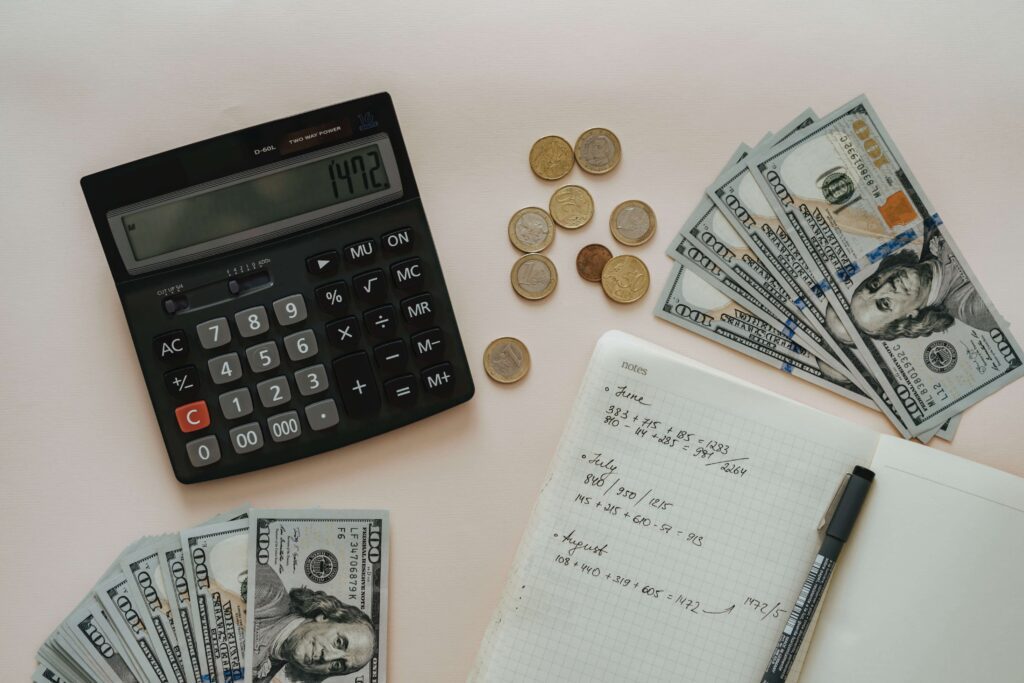 Sink Installation Cost
The first decision to make when it comes to sinks is whether you want a single or double sink. A double sink is not always possible in small kitchens, and a single sink can not accommodate certain pot sizes. While double sinks are more water-efficient, there are less expensive choices. Installation of a single sink costs about $360, while double sinks cost about $475.
Faucet Installation Cost
Kitchen faucets are available in a variety of types, materials, and finishes, but you must choose the correct faucet for your sink. There are two types of faucets: two-handle and single-handle, and some sinks come with pre-cut faucet holes, so make sure you choose the correct one. The majority of faucets are under $100, including installation, but high-end faucets will cost up to $1,500.
Walls
In some cases, you might need to do some works on the kitchen wall. This can include patching holes and repainting to name a few. Drywall repairs, for example, will cost anywhere from $90-$290, depending on the scope of the work. Painting the walls of your kitchen, on the other hand, gives it a simple makeover. The average hourly rate for painters is $50. A complete do-over is another step you can consider, and it costs about $1,000 per hour but depends on the complexity of your project.
Kitchen Countertop Installation Cost
You'll have to decide whether you want to replace your countertop or restore the one you already have. Some problems, such as chips and cracks, broken tiles, and others, may be repaired. The cost of repair is determined by the type of damage and the material used. Repairs will set you back $80-$700, however, if you are going for a new countertop, it will increase your budget by $560- $1,600.
Storage
Cabinets are the most costly component of a kitchen remodel, but there are three styles of cabinets: stock cabinets, semi-custom cabinets, and custom cabinets. Stock flooring costs around $60-$200 per linear foot, semi-custom flooring costs around $100-$650 per linear foot, and custom flooring costs between $500 and $1200 per linear foot. Colors and door shapes, as well as a few other variables, differ for these types.
Ventilation
Every kitchen requires proper ventilation, which necessitates the use of a ventilation hood to remove smoke from the room and direct it outside. Some range hoods are placed on the wall, while others are hidden under the cabinet. You can save money on installation if you already have ducts in place from a previous hood. However, if anything is brand new, the costs would be higher. Hoods range in price from $50 to $1200, with installation costs ranging from $400 to $1500, depending on the level of difficulty.
Lighting
Every home and kitchen has three lighting concepts: ambient lighting, job lighting, and accent lighting. Ambient lighting provides a general atmosphere, task lighting is brighter and more concentrated on a workspace, and accent lighting draws attention to particular objects or architectural features, with various elements. The price range for these components is $450-$5000.
Kitchen Appliance Installation Costs
Microwave ($50+, $20+), garbage disposal ($50+, $30+), refrigerator ($200-$3,700 / appliance $1,000 / installation), cooktop/standalone($200-$3,600 / appliance $125-$275 / installation), dishwasher ($300-$3,000 /appliance $325-$450 / installation), and more are some of the final parts mounted throughout the kitchen but you must prepare for them and determine whether to restore or replace what you already have. Lower prices in the brackets denote lower-quality basic appliances, while higher prices represent high-end, energy-efficient appliances with additional features.
How To Plan Your Kitchen Remodeling Budget
The cost of remodeling your kitchen can be massive, but if you make a plan to borrow responsibly, you'll be better off. Here are some suggestions to help you get the kitchen you want without breaking the bank.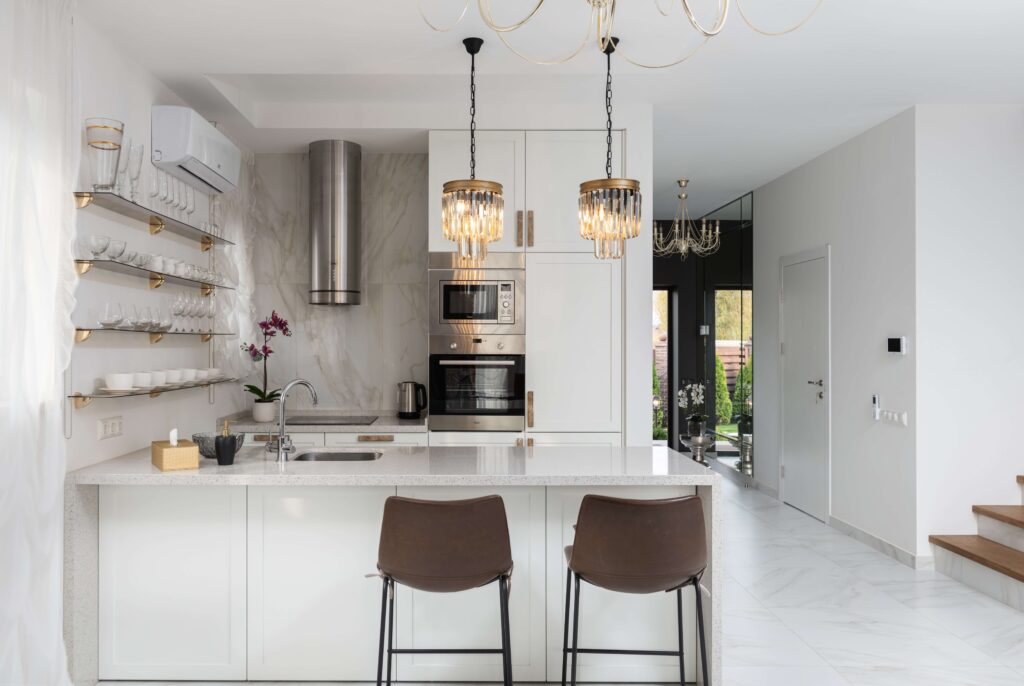 Decide On the Type of Remodeling Project
Are you considering a massive kitchen renovation or a low-cost kitchen remodel? Before you start, it's a good idea to get a sense of the nature of your project. If you can do some of the work yourself and don't need high-end finishes or equipment, you may be able to keep costs down. If you have expensive preferences, however, you'll need to budget accordingly.
Create a Remodeling Budget
Prepare a budget for your kitchen remodel cost, including supplies and labor, before applying for a loan. If you're dealing with a contractor, they may be able to handle this for you. Keep in mind that any construction overages, new kitchen decor, or other related expenditures may require an additional 10% or so.
Use a loan calculator
Play around with a loan calculator to find out your next step once you have an idea of your kitchen remodel budget. Calculate your monthly payment based on your credit score, the amount you borrow, and the length of time you intend to repay your loan. Think about how your new monthly payment would impact your monthly cash flow and overall personal finances.
Compare loan options before you commit
Finally, compare loan deals from at least three firms before making a decision. Check out how they compare in terms of the interest rate you will get, the monthly payment and repayment schedule, and any fees they charge. You can look for a loan with a low interest rate and no fees if possible.
Enhancement and Improvement Costs
You'll need more than the resources mentioned above to remodel a kitchen. There are several other kitchen gadgets that most people forget. These are items that provide overall comfort and ease in the kitchen, as well as putting everything in its proper place, promoting efficiency and speed. In the following sub-sections, you'll get to "meet" some of these improvement facilities
Kitchen Island or Peninsula
A kitchen should have enough space to prepare food as well as to sit and eat. A peninsula or a kitchen island can be possible in certain kitchens. An island might not be appropriate in a small kitchen, but if you have the room, an island will help create the illusion of openness. A peninsula is practical and suitable for small kitchens. A 24-square-foot island with a granite countertop would cost $4,500, while a peninsula of the same size would cost $3,130.
Water Treatment System
A water treatment system is an option for your kitchen remodel. There will be a built-in 12-filtering device for drinking and cooking water. For example, a reverse osmosis water treatment system costs $250 – $400.
Windows
A well-lit kitchen appeals to all, and for many people, that means a kitchen with walls. The cost of replacing a window varies greatly depending on the window's design and size, as well as the materials and trim used. It's one thing to replace a window, which costs about $1,500 on average. It's a different matter to install a window where none previously existed, but it's all for the best!
Garbage Disposal
Another feature you would like in your new kitchen is a garbage disposal. The cost of garbage disposal varies depending on its size, efficiency, and how much plumbing work is needed to install it. Garbage disposal installation, on the other hand, costs about $300 on average for homeowners.
Remodeling Your Kitchen With a Personal Loan
Personal loans allow you to borrow a lump sum at a fixed interest rate for a specified period of time. As a result, you'll have a fixed monthly payment, making personal loans simple to schedule and prepare for.
Personal loans are also unsecured, unlike other borrowing options such as home equity loans, which enable you to borrow against the equity of your home. This ensures you have to use your home as collateral, putting it at risk of foreclosure if you miss a payment.
You can also apply for a personal loan and obtain funds without ever needing to see a loan officer. If you're short of time or just want to conduct business online, this can be useful.
Be Smart With Whatever You Discard
Kitchen remodel implies that you will be left with a lot of things that should be disposed of. Or, on the other hand, isn't that just the right thing to do? You can basically take photos of your old yet usable hardware like fridges, broilers, gas ovens, stacks and transfer them on Craigslist or even facebook Marketplace
It wouldn't do any harm if the expense of the new bureau set is incompletely paid by an old stove, correct? Rather than tossing out your old gear, you can't envision the number of individuals that will arrange to get them. FacebookMarketplace is an incredible stage for this sort of neighbourhood ideal. No transportation expense, no different prerequisites. Individual pickup and money forthright.
Alternative Ways to finance a kitchen remodeling project
You may want to look at equity-based borrowing options in addition to personal loans. For example, home equity loans have a fixed interest rate, a fixed repayment schedule, and a fixed monthly payment. You must, however, borrow against the value of your house.
HELOCs, or home equity lines of credit, provide you with a line of credit against which you can borrow. Since you're not allowed to repay the entire sum you're approved for — and since they usually come with a variable interest rate — they're similar to credit cards. To qualify for this form of loan, you must also have equity in your house.
The interest you pay on loans used to significantly upgrade your home can be tax-deductible, which is one of the greatest benefits of using a home equity loan or HELOC for your kitchen remodel. This isn't the case for a personal loan, for example.
Limitations to HELOC
Although low-interest rates and fair terms are available with home equity loans and HELOCs, it's important to remember that not everyone qualifies. According to the Federal Trade Commission, you can normally borrow up to 85 percent of the value of your home with a first mortgage and second loan. As a result, home equity products are a bad choice for someone who has only been a homeowner for a short time and does not have a significant amount of equity.
Conclusion on Kitchen Remodel Cost
Finally, whatever the financial strategy, it's a good idea, like we mentioned somewhere above, to add an additional 10% to 20% to account for contingencies. Work delays cause such as bad weather, or essentially inevitable circumstances such as health-related emergencies can drive up the costs. This is something you can do so that you can be safe rather than heartbroken.
Contact Us for More Information