Top 10 Kitchen Remodel Ideas in 2022
The heart of the house is the kitchen. Its arrangement and design reveal a great deal about how you and your family live and interact inside it. Kitchens have changed dramatically in terms of appearance and function in recent years. Among the most common home improvement tasks today is kitchen remodelling. The majority of these very practical areas of a home are brimming with modern materials, appliances, and equipment. This helps homeowners to make the most of their kitchen space while also adding a stylish touch. The designers are increasing the amount of furniture in their kitchens, and the way they use the space is changing as a result. Here are the top 10 kitchen remodel design ideas for 2022, based on the ever-changing trend in kitchen makeover:
Revolutionise Your Kitchen with Technology
The kitchen must serve as more than just a cooking and eating area. In the evenings during the day, and it should be a lively and pleasant place to be. Technology can be integrated into the kitchen to improve its efficiency. You can make your kitchen more convenient by adding smart equipment. The touchless water tap, for example, uses sensor technology. This eliminates contamination by allowing you to turn on and off the tap by simply waving your hands underneath it. Stainless sinks with a distinct ledge structure are also available. This helps to prepare and clean without having to stand up. With a Wi-Fi-connected stainless-steel cooking range, you'll have a lot of fun cooking. It features a touch screen and can be controlled with voice recognition.
You may experiment and appreciate additional high-end gadgets in your kitchen with the help of developing technology.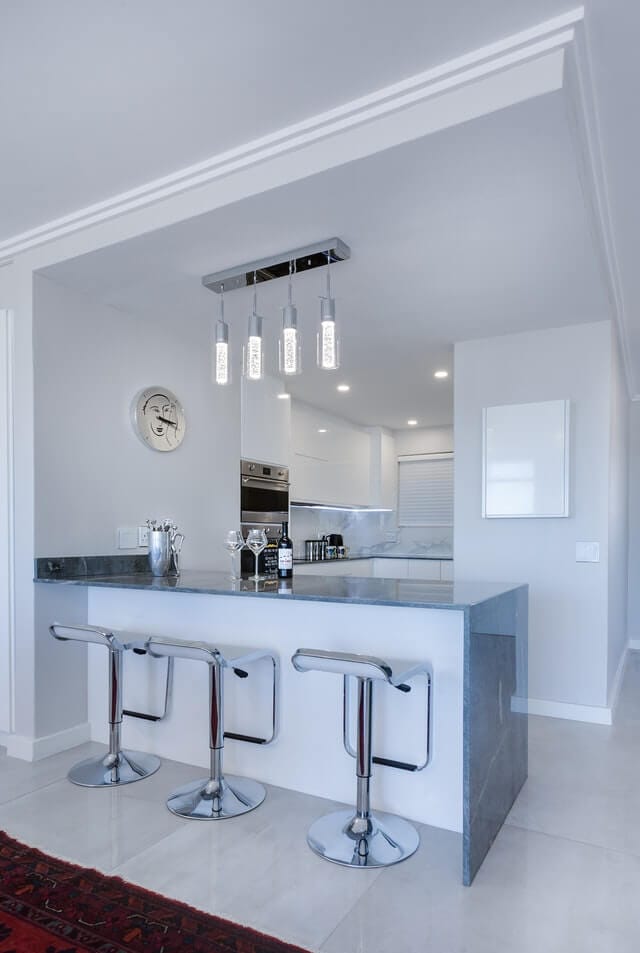 Open Kitchen Design
Open floor designs are popular among homeowners because they are modern and elegant, and renovators frequently use them when remodelling kitchens. In today's contemporary homes, open kitchen ideas are becoming increasingly fashionable. The open design allows people to interact with the room as if it were one continuous place with no barriers or dividers. This creates a welcoming, energetic environment in which to host family and friends. Covering the island with decorative tiling will add visual interest. Alternatively, you might add taller cupboards that are flush with the tabletop.
Kitchen Cupboards Colours
In your kitchen, a warm colour palette will make the space feel very comfortable and inviting. A good theme can make you feel happy and cheerful. Like sharing a cup of tea with friends or preparing delectable meals for our loved ones. To create a warm and friendly ambience, it takes more than just choosing the right colour palette. Even the tiniest elements should be considered. Such as selecting cupboards that match your room and personalizing them to reflect your individuality.
Warm hues can be used in three various ways to attain this purpose. Paint the walls a light neutral colour and add dark-toned wood or stone accessories. You can also use light to medium colours on the walls and add cool accent pieces. Alternatively, to create a warmer atmosphere, use darker colours on the walls.
Dark kitchen cupboards are also very popular right now, and with good reason. They have a bold but classy design that can really bring a room together. Dark hues have a tendency to fade away into the background. They're ideal for rooms where you don't want your attention attracted to a single surface or object. This is especially crucial in kitchens, where you want to concentrate on your meal rather than your counter!.
Backsplash Alignment
Kitchens in their conventional form have been around for a very long time. However, if you desire something unique from the ordinary, there are options. Whenever it comes to the kitchen, aesthetics and design are two important factors to consider. It is where to spend the majority of our time. So why not give it a lovely, well-designed appearance that will never go out of style?
Numerous new methods and materials are becoming available on the market that you can utilize to improve your kitchen. Various textures and colours can be added to make it more attractive than ever before. The use of streamlined shapes and textures in the kitchen can help you attain an attractive look. Every day, materials like glass and metal are becoming more trendy, making your kitchen more stylish. The most important thing to remember is that everything should work. The perfect balance of light, material and finish can help you achieve a sensation of tranquillity.
Decorate your kitchen with some artwork.
Kitchens may be both a source of delight and a cause of frustration. The kitchen is among the busiest rooms in most houses, whether it's for cooking or cleaning. You'll need practical art for your walls to keep things organized and appear nice. This also gives the room some personality. The style and lifestyle of the people who live in a house are reflected in the kitchen. As a result, it makes sense to personalize with artwork that reflects your passions.
Efficient Kitchen Storage Cupboards
Kitchen storage options can be difficult to come by. You want to maintain everything as neat and tidy as possible. However, if you have a bunch of kitchen gadgets, you'll need a place to store them! There are inexpensive kitchen storage options that can provide an orderly and professional appearance. The DIY Pot Rack is such an option. A kitchen's storage cupboards are an essential component. They may be used in a variety of ways to keep your kitchen efficient and tidy. For example, if it weren't for smartly designed kitchen gadgets, little spaces such as under the counters would go unused.
Connect your kitchen with nature
Is your kitchen a little gloomy and uninspiring? Why don't start with both the windows and doors if you're thinking about freshening it up but aren't sure where to start? To bring the sense of nature into your kitchen, kitchen design and outdoor design go hand in hand. The idea is to establish a visual and tactile link between them. So you can enjoy your garden or yard from both inside and outside.
If your kitchen has an outdoor patio or deck, use simple items to tie the two spaces together. A kitchen can simply be revitalized by adding a glass door and connecting it to the outside. Glass is a fantastic material for both aesthetics and practicality. It allows light to enter the area, making it feel lighter and more spacious than if the doors or walls were solid.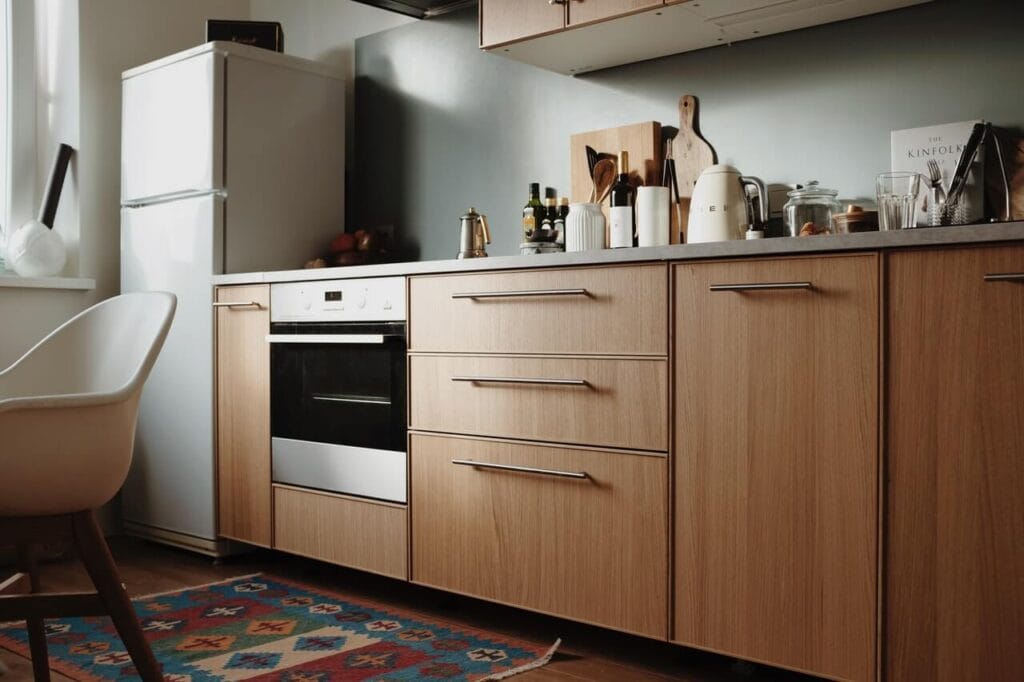 Customized Exhaust Ventilator
One of the most important aspects of kitchen remodelling is the exhaust ventilator. Why? It's all about staying safe. Not only will a decorative kitchen exhaust vent enhance the beauty of your kitchen, but it will also save you money. It will, however, eliminate smoke and aromas from your meals. By including this element in your kitchen plans, you can create a beautiful focal point.
A decorative kitchen exhaust vent can be used to ventilate the kitchen while simultaneously serving as a work of art. It can also be used as a decorative element in your kitchen cabinetry. If you're dealing with wood or metal cabinets, this is very important.
Organic Design Kitchen
The type of kitchen that people intend to install in their homes differs for a different person. A sleek, clean-cut kitchen appeals to certain people because of its modernity and refinement. Others appreciate the organic-style kitchen's rusticity and comfort. Eco-friendly and recyclable products are used in organic kitchens. Natural materials such as wood, clay, and even metal can be used to create them. This distinguishes them from their contemporary counterparts.
Organic-style kitchens are more popular in modern house design. This is unsurprising given the trend toward natural materials and environmentally efficient appliances. They're fashionable, but that doesn't imply they're not useful.
Kitchen Flooring Options: Wood and Ceramic
It's critical to choose the correct flooring for your house regarding flooring alternatives. It is critical to achieving a trendy and functional appearance. When it comes to your kitchen, you want something that not only looks good but also lasts a long time. There are a variety of kitchen flooring options that will last for many years. And they provide advantages such as easy maintenance or resistance to water.
Wood and ceramic flooring are both durable and attractive, giving beauty and flair to your home. From basic light oak to deep walnut or grey stained concrete, wood floors come in a range of finishes. Any design scheme will look fantastic with ceramic tile. For a sleek, contemporary design, choose shiny white subway tile. Alternatively, go for a more subdued look with matte-coloured porcelain tiles. Because of its quality and durability, more homeowners are choosing ceramic tile for their kitchens these days.
Quartz: Hot Trend for Tabletops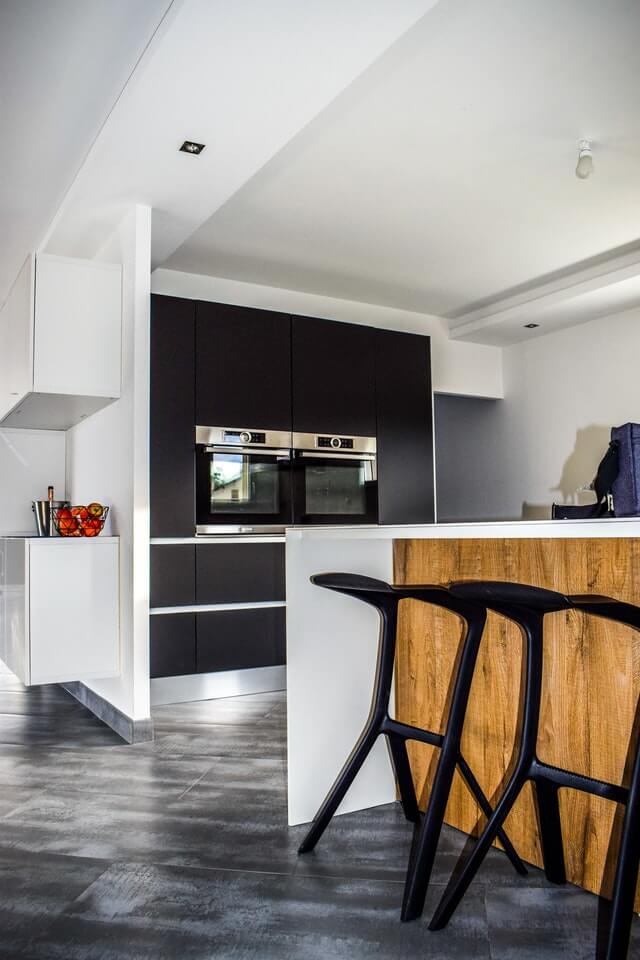 Creating a kitchen that you enjoy is one of the most critical concerns when creating a home. Kitchens are often the scene of many family dinners and gatherings, making them the main point of any home. Before choosing a final selection on which type of material to choose for your kitchen tabletop, it's critical to think about it carefully. Natural stone and granite composite stone, and other materials are available for kitchen counters.
Quartz, one of the most adaptable and popular kitchen tabletop materials, has a number of advantages that will meet your demands. Quartz can be transparent or white, red, or black in colour. Depending on the amount of iron in it, it offers your kitchen a more fashionable appearance.
How much does it cost to remodel kitchen?
Kitchen remodelling is a major undertaking that must be handled with care and precision. It takes up a lot of your time, effort, and money. Many owners are concerned about the cost of a kitchen remodel. A kitchen remodelling project can cost a lot of money. Depending on the size and scope of the alterations required in the space. A total redesign, for example, will be significantly more costly than simply changing a few critical features. You should think about a few things when estimating the cost of a kitchen remodel.
What is the size of your kitchen?
How are the criteria for quality you're searching for?
What is the expected number of individuals who will use this kitchen?
Conclusion
There are a variety of reasons why you should redesign your kitchen. Many of them are for personal enjoyment, raising the value of the kitchen, or boosting the effectiveness of the kitchen space.
However, it's impossible to discuss kitchen remodelling without including sanitation and cleanliness. It's the last step in making nutritious meals that may make or ruin the rest of your culinary experience. The kitchen is, without a doubt, the most important room in the house. Making a kitchen a source of pride necessitates a great deal of planning and attention to detail.