Top 22 Bathroom Remodeling Ideas for 2022
Change is inevitable. Most of our bathrooms are among the most commonly used parts of the house. Therefore, you may want to refresh its structure or design over time. This article will look into top bathroom remodeling ideas and trends for the coming year. Our ideas can help you achieve your remodeling goals.
Wet Room
The wet room can be such a convenient design. As the name suggests, it can withstand wet conditions, thanks to its interior shell. It also saves floor space, with the shower, bath, and sink in the same compartment. Therefore, you will not require a separate shower cubicle. You may also find a wet room easy to clean.
Indoor-Outdoor Merger
You may have come across or set up an indoor-outdoor merger before. However, 2022 comes with unique architectural modifications. Moreover, the placements and materials designed to match their surroundings deliver a fresh feel. You may also appreciate the design's indoor timber placements and large glass walls.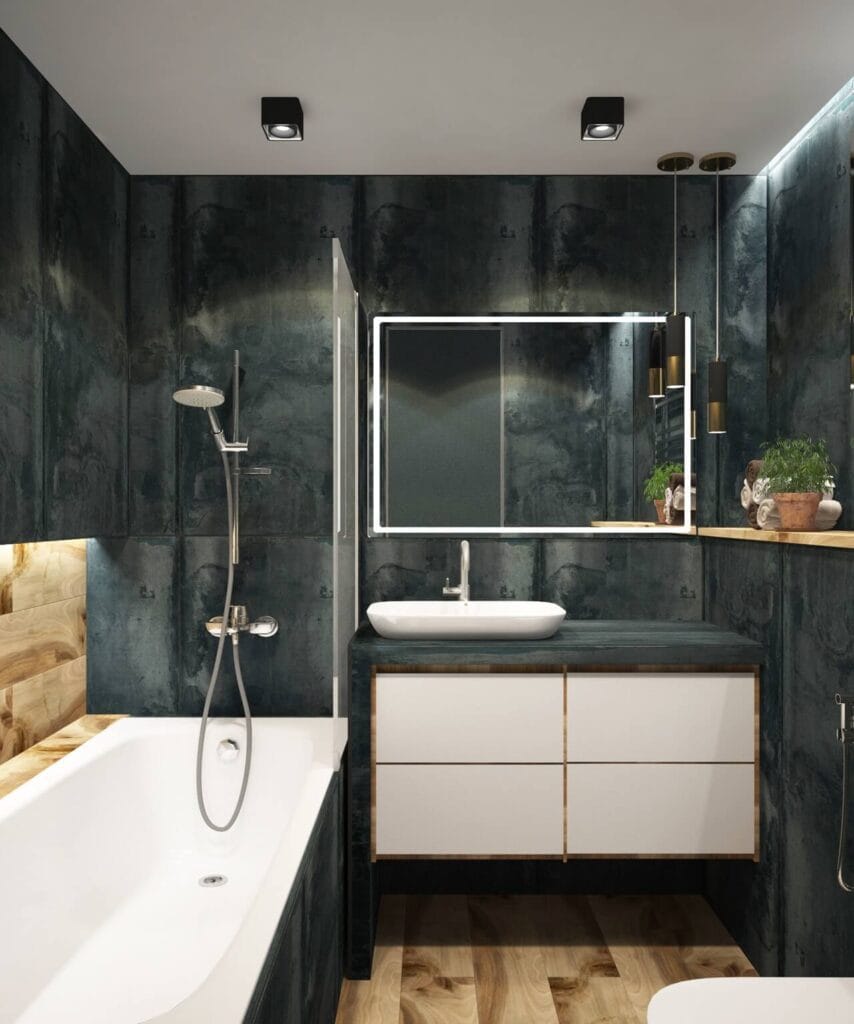 All-in-One Shower & Bath
Does convenience move you? You may find the two-in-one shower and bath design a practical reinvention. A glass divider holds your tub and a full shower. Therefore, you do not have to worry about shower curtains or working with a cramped tub and a showerhead.
Twin Showerheads
Do you fancy the idea of sharing a shower? The twin showerheads design offers such convenience. You may love the trendy bathroom tiles, among other frames details and design elements. Consider contrasting fixtures for your bathroom's color scheme for a catchy look.
Biophilia
The biophilia style for interior designs is one of 2022's continuing trends. You will love styling your bathroom with houseplants if you fancy a spa-like environment. Houseplants, among other natural elements, create a beautiful, relaxing space. Thus, this approach can provide a natural way of reducing anxiety and stress.
Standout Benches and Stools
You deserve sufficient time for your self-care. Benches and makeup stools will offer added comfort, coupled with soft and textured designs. Such decorative trends with your accessories and trays will provide the space for comfortable and sufficient self-care.
Japandi Style
The hybrid Japandi style is a combination of the Japanese and Scandinavian trends. You may love the Japanese-styled aesthetics and the minimal & modern Scandinavian accent designs. It is an elegant, modern trend. The style consists of calming color palettes, with matt surfaces, clean lines, neutral color schemes, and natural materials.
Wood Effect Tiles
The knowledge of water's effects on wood should not hold you back. You can still use wood-look tiles, such as parquet tiles or ceramic woods. Their effect is a beautiful look on your bathroom floor. The natural patterns and visual illusions are a pleasant touch.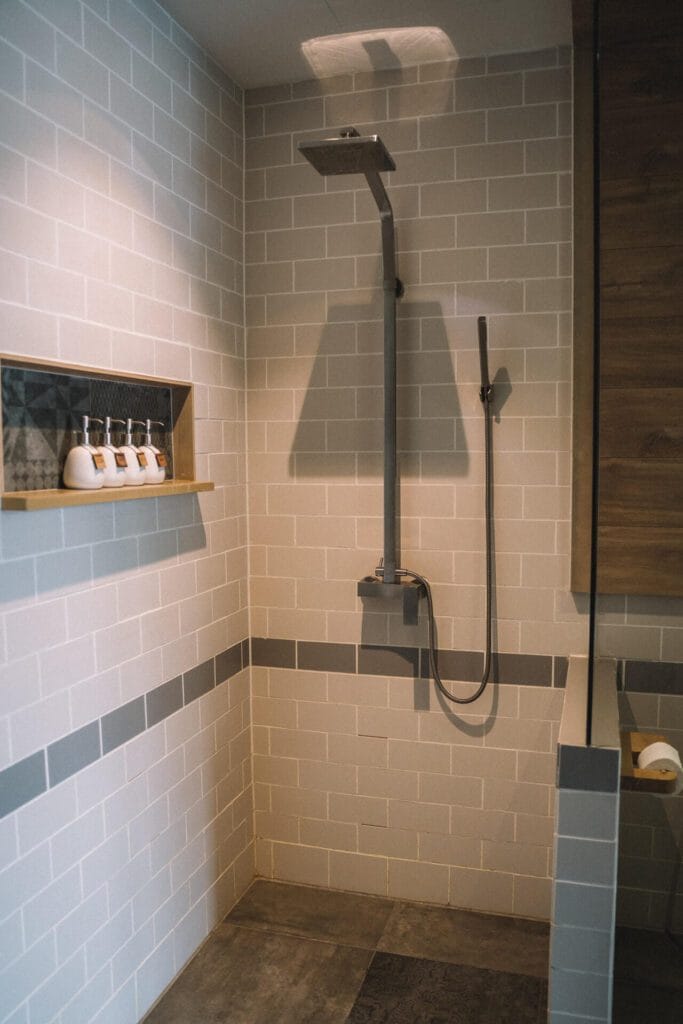 The Dark Mood
Black doesn't go wrong. The latest matt black tiles and sanitary ware could be your trendy mark of 2022. Black stand-out fixtures and furniture can transform your bathroom's look and feel. You can also create striking contrast inversions with black tiles for your shower walls or floors.
Free Standing Tubs
You may have noticed this trend before; nevertheless, you should expect to see it more in 2022. If you enjoy long soaks or relaxing in your tub, a stand-alone tub may be what your remodeling needs. You may find it comfortable. A stand-alone tub's modern and sleek design is also catchy.
Smart Bathrooms
Some bathrooms of this and the previous years have provided smart features. You may have come across some with built-in speakers or automatic showers. The trend will grow further in 2022. You may love the idea of automatic sinks, mini-fridges, voice-activated features, smart mirrors, among more.
Compact Storage Spaces
You may have grown tired of putting your messy, crammed cabinet in order. Worry not–the coming compact storage trend of 2022 will make your life simpler. Enjoy the effect of compact shelves, cabinets, among other storage areas. Besides helping you maintain order, this can also reduce your stress levels.
Stone Slabs
You may love how beautiful and unique your bathroom looks with natural stones. Their natural patterns can transform your bathroom's look and feel. Combined with built-in lighting, these eco-friendly stone slabs deliver a catchy trend for 2022.
Old and New
Some of the chicest trends for 2022 source from a mix of old and new designs. Mixing opposites could transform your bathroom's overall look into something you will love. For instance, sleek faucets could go well with traditional bath designs. Moreover, modern sinks could mix excellently with period faucets.
Earthy Color Palettes
Earthy, warm color tones have serene, relaxing, and thus comforting effects. Therefore, you should expect earthy palettes in 2022. Bold or colorful tones may be ideal for rugs, towels, or styling. Despite working with one hue in 2022, such as beige sage or clay, you will be happy with its effect on your bathroom's overall look.
Advanced Mirrors
Asymmetrical mirrors are beautiful and a chic trend of 2022. Most come in varying geometric shapes, with frames delivering the best of the design. Moreover, advanced mirrors with USB charging stations, anti-fog technologies, and smart touch will be more common in 2022. You should also expect attractive lighting for advanced mirrors.
Free-standing Basins
You can add a few elements to your bathroom for a refreshed look and feel. Free-standing basins may be excellent alternatives to built-in designs. You may find them attractive, combined with catchy tiles. The free-standing basins trend of 2022 will have more organic and oblong shapes than past styles.
Lighting Focus
How do you like your bathroom lighting? 2022 promises more feature lights, downlights, and sconces, among other lovely trends. You may love how such lighting highlights your bathroom decor or features. Warm lighting can also have an alluring effect and make floating cabinets or tray ceilings stand out.
Unified Finish
The bathrooms of 2022 will be less cluttered. Designs with a uniform finish and lesser elements will look flawless and attractive. You may also love the polished and clear appearance. Depending on your bathroom's size, less clutter will match perfectly with style.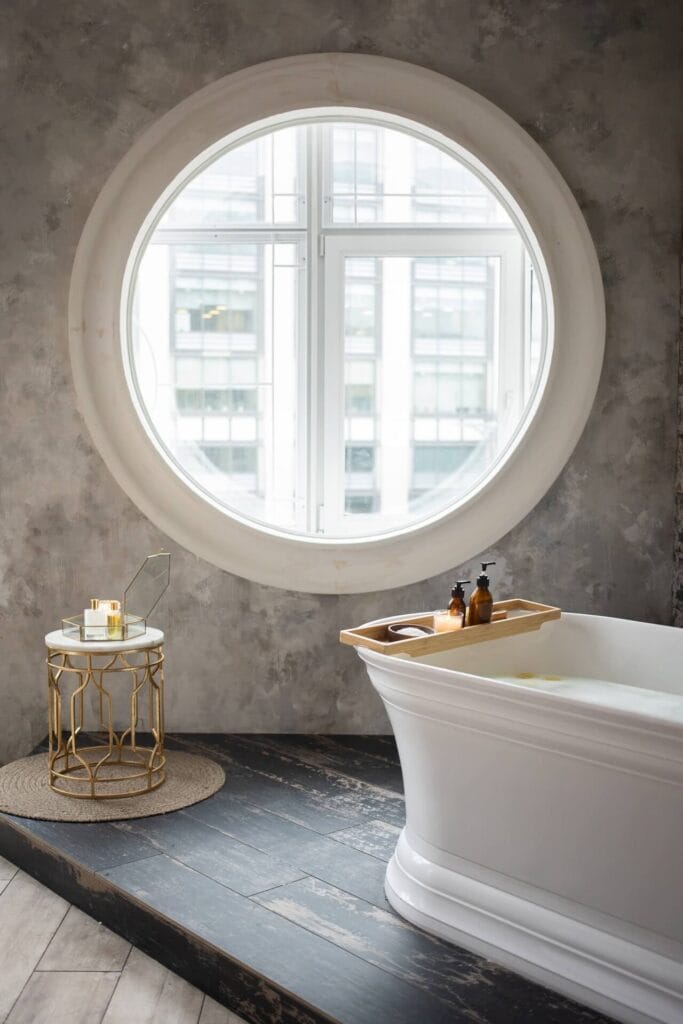 Wallpaper
Go beyond past styling with a catchy wallpaper. Such trends of 2022 as flowing motifs or magnified florals could make excellent designs for a master bedroom's bathroom. You may also find it easier to add finishing touches, such as a chandelier or upholstered chair.
Marble
You may have tried marble for your bathroom design before. Nevertheless, 2022 will place it ahead of past trends. The marble looks simple and glamorous. It is also very durable and can remain the same for many years.
Plastic Panels
While PVC panels are relatively cheap, you may love the effect of their addition to your bathroom. You will love PVC panels for their moisture resistance and durability. They are also relatively easy to install. They are available in various colors and can make your bathroom look quite chic.
Final Thoughts
We have discussed the top bathroom trends of 2022. You may be familiar with some of the above ideas, while others may be new to you. If you have thought to upgrade your bathroom's appearance, consider what is most suitable and practical for you. A great design starts with a satisfactory choice. Match your styling well, and you will be on your way to achieving your remodeling goals. Furthermore, bathrooms are hubs for tranquillity, relaxation, and peace of mind.